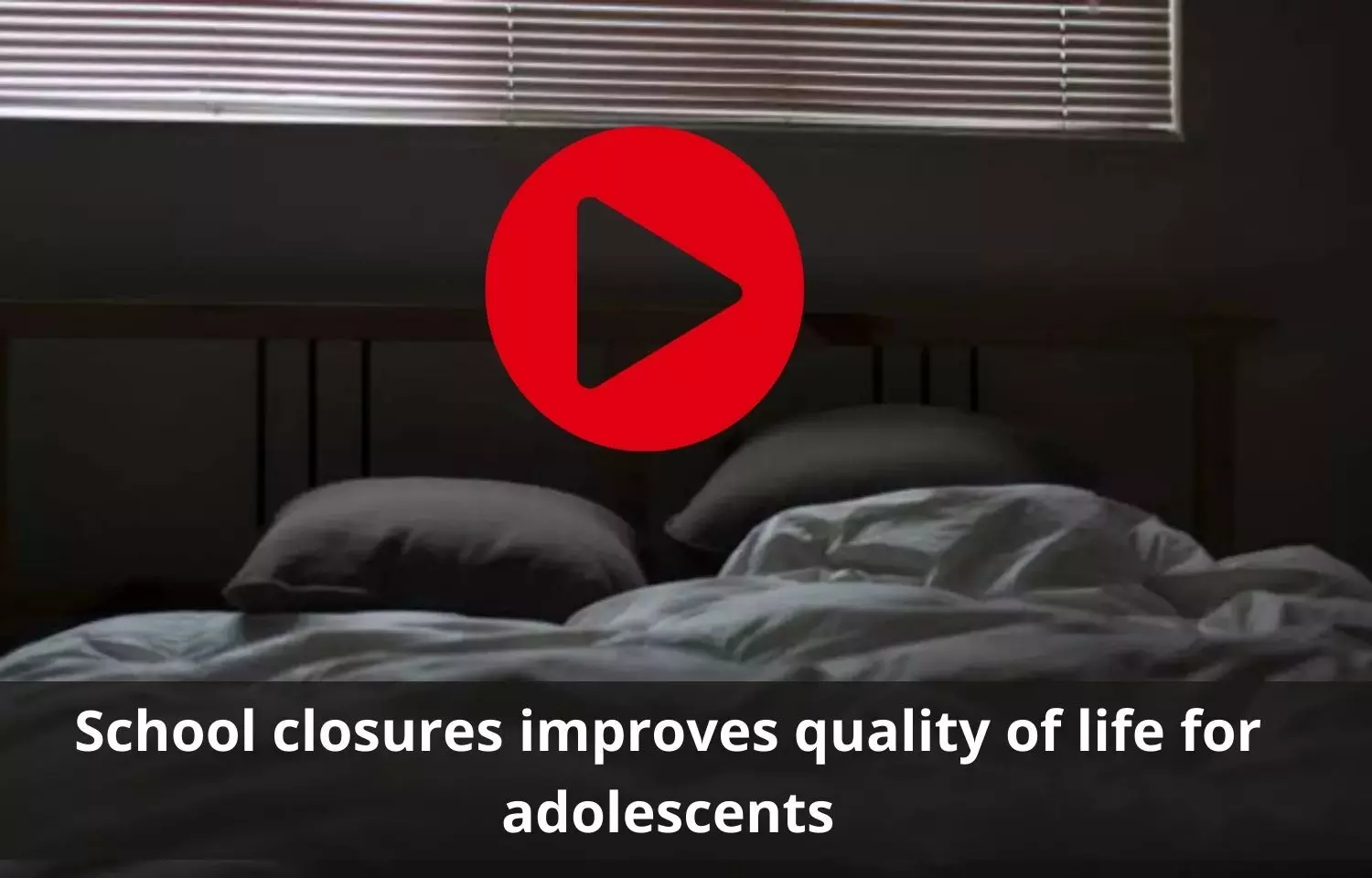 Overview
Pandemic led to a paradigm shift in lifestyle of every person on planet, most affected being the school going children. The school closures in spring 2020 had a negative effect on the health and well-being of many young people. The first wave of the Covid-19 pandemic led to the closure of all schools nationwide from 13 March to 6 June 2020. According to multiple studies, symptoms of depression and anxiety among young people increased during this time, while satisfaction and quality of life decreased.
It manipulated the entire routine of kids, the schoolchildren were also less physically active and spent more time sitting in front of screens but homeschooling also had a positive flipside: Thanks to sleeping longer in the morning, many teenagers reported improved health and health-related quality of life. The study authors from the University of Zurich therefore believe school days should begin later in the morning.
For more information check out the full story on the link below:
School closures led to more sleep and better quality of life for adolescents
Speakers

Dr. Nandita Mohan is a practicing pediatric dentist with more than 5 years of clinical work experience. Along with this, she is equally interested in keeping herself up to date about the latest developments in the field of medicine and dentistry which is the driving force for her to be in association with Medical Dialogues. She also has her name attached with many publications; both national and international. She has pursued her BDS from Rajiv Gandhi University of Health Sciences, Bangalore and later went to enter her dream specialty (MDS) in the Department of Pedodontics and Preventive Dentistry from Pt. B.D. Sharma University of Health Sciences. Through all the years of experience, her core interest in learning something new has never stopped.