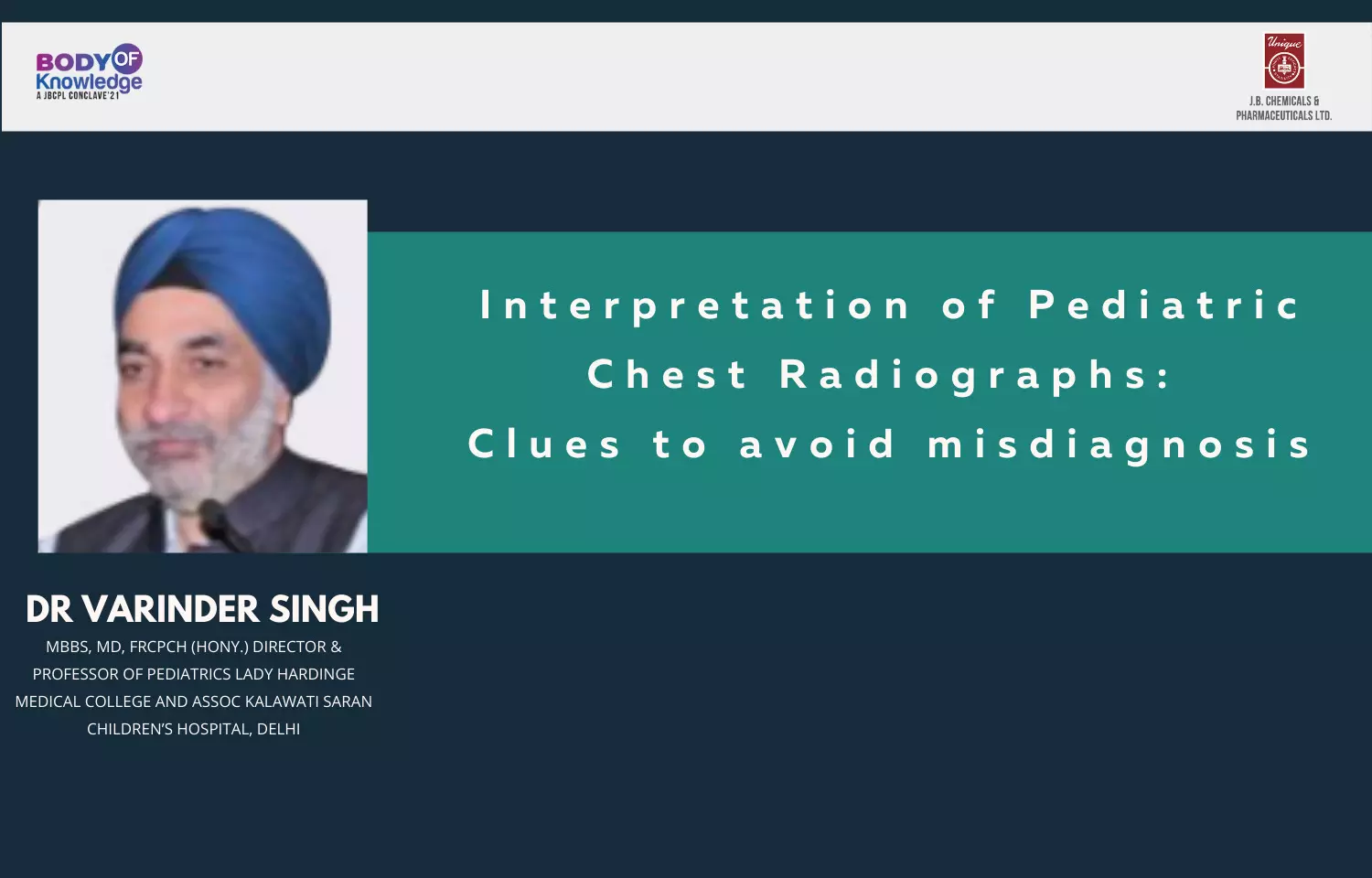 Overview
Radiographic imaging of the pediatric chest presents several unique challenges and nuances, stemming from congenital variants and pathologic processes specific to this population. Errors in interpretation may lead to inappropriate further imaging, incurring additional radiation exposure and cost, as well as psychologic effects on the patients and their families. The use of a systematic approach to image interpretation, with an awareness of common errors and the underlying root causes, can aid both the pediatric and general radiologist in avoiding such pitfalls and rendering accurate interpretations.
In this video, Dr. Varinder Singh talks about the problems associated with chest X-Ray of a child and steps to read CXR. He further talks about differentially aerated lung with some case discussion.
This video is a part of the JBCPL body of knowledge conclave 2021. check out the entire conclave at https://medicaldialogues.in/JBCPL-BOK
Speakers

Dr. Varinder is the director, professor of pediatrics, Lady Hardinge Medical College.