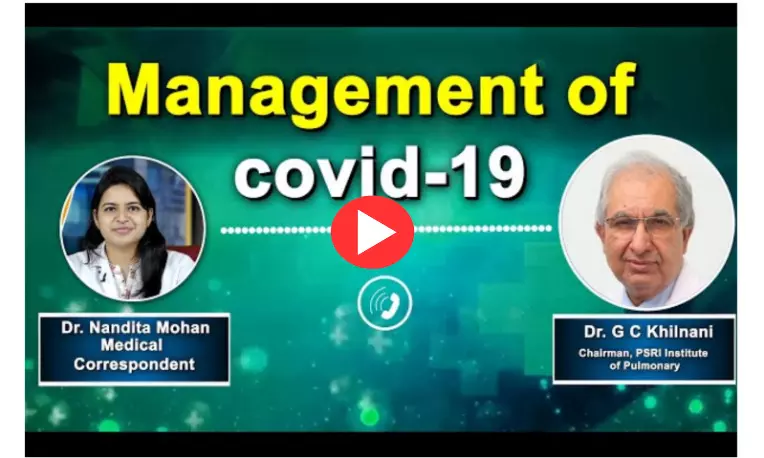 Overview
Despite India crossing yet another milestone of 150 crore mark of vaccinations, the Covid-19 cases are on the rise though the positivity rate is decreasing. The spread is now moving to medical professionals, children, so how severe are the cases – the debate on the fact whether these cases are omicron or it is the continuation of delta more, how bad is the new variant of covid-19 owing to rise in the number of deaths. The most important question of the lot is the management protocol that should be followed to treat the current covid-19 situation.

Speakers

Dr. Nandita Mohan is a practicing pediatric dentist with more than 5 years of clinical work experience. Along with this, she is equally interested in keeping herself up to date about the latest developments in the field of medicine and dentistry which is the driving force for her to be in association with Medical Dialogues. She also has her name attached with many publications; both national and international. She has pursued her BDS from Rajiv Gandhi University of Health Sciences, Bangalore and later went to enter her dream specialty (MDS) in the Department of Pedodontics and Preventive Dentistry from Pt. B.D. Sharma University of Health Sciences. Through all the years of experience, her core interest in learning something new has never stopped.

Dr Gopi Chand Khilnani MBBS, MD (Medicine) is the chairman of PSRI Institute of Pulmonary, critical care & Sleep medicine. Dr. Khilnani was the Professor and Head of Department of pulmonary medicine & sleep disorders in AIIMS, New Delhi. He is also the senior editor of Critical care: Lung India and a member of many editorial boards like the Journal of critical care medicine, Indian Journals of chest disease and allied sciences indian.