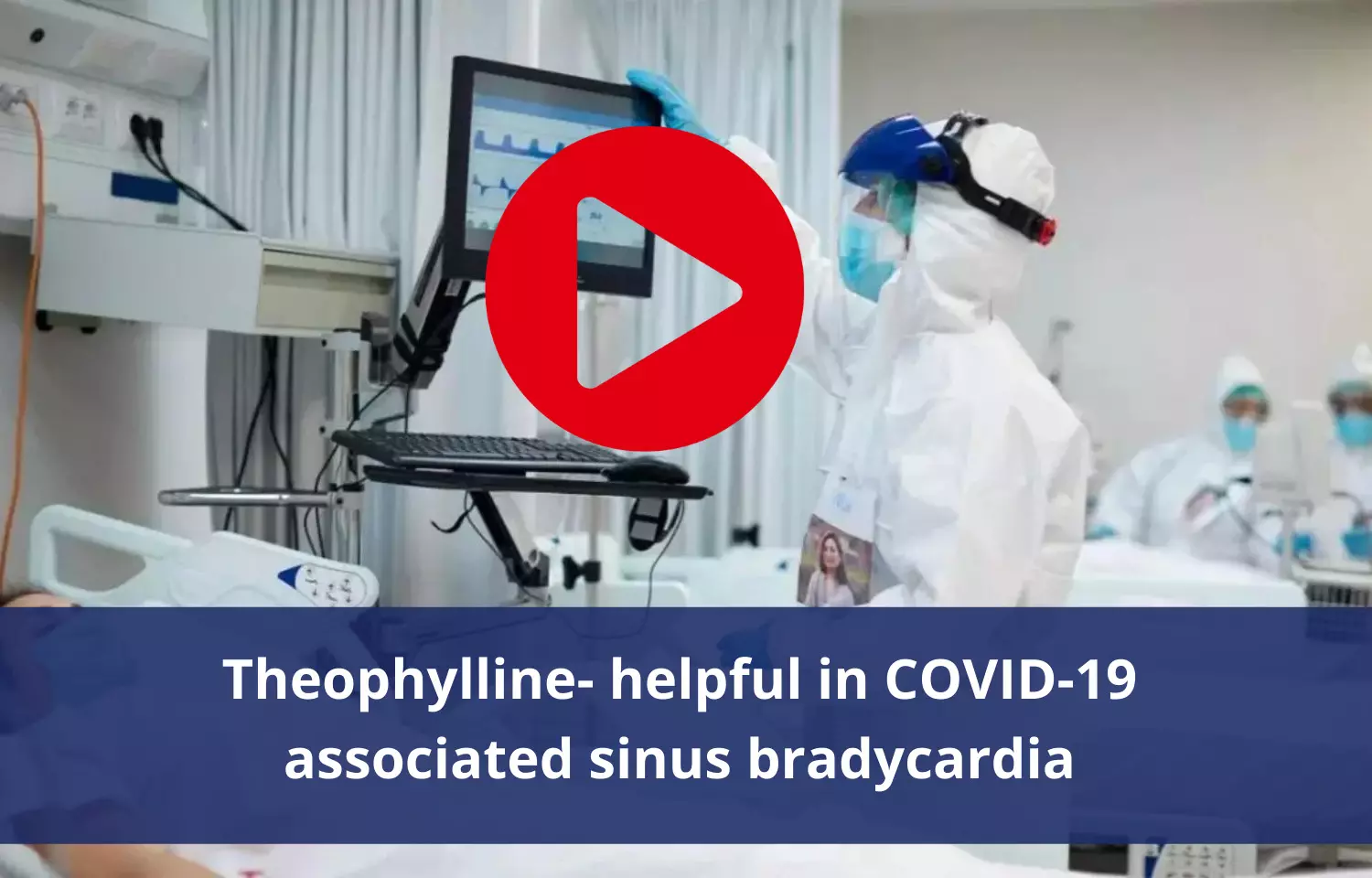 Overview
Theophylline is popularly used to treat most of breathing disorders like wheezing, shortness of breath etc, Covid-19 is known to cause the same in patients, its efficacy has been evaluated ever since. However breathing disorders with Covid-19 greatly affect quality of life.
The findings, published in the Journal of the Association of Physicians of India (JAPI) showed that sinus bradycardia due to COVID-19 is usually transient and responds well to this drug. A short course of oral etophylline and theophylline prolonged-release tablet (150 mg) could be used for treating sinus bradycardia due to COVID-19 in the future, the study suggested.
The drug was safer than other modalities for the treatment of sinus node dysfunction associated with COVID-19. However, researchers feel the need for strict monitoring and larger studies to assess the benefit-risk balance of the addition of this drug.
"COVID-19 virus directly involves the myocardium by entering the cardiac myocytes resulting in inflammation and injury," wrote the authors. "As the sinus bradycardia due to COVID-19 is usually transient and responds well to this drug, a short course of the drug could be added to treat this arrhythmia in future."
For more information check out the full story on the link below:
Theophylline, potential drug for treating COVID-19 associated sinus bradycardia: Study
Speakers

Dr. Nandita Mohan is a practicing pediatric dentist with more than 5 years of clinical work experience. Along with this, she is equally interested in keeping herself up to date about the latest developments in the field of medicine and dentistry which is the driving force for her to be in association with Medical Dialogues. She also has her name attached with many publications; both national and international. She has pursued her BDS from Rajiv Gandhi University of Health Sciences, Bangalore and later went to enter her dream specialty (MDS) in the Department of Pedodontics and Preventive Dentistry from Pt. B.D. Sharma University of Health Sciences. Through all the years of experience, her core interest in learning something new has never stopped.