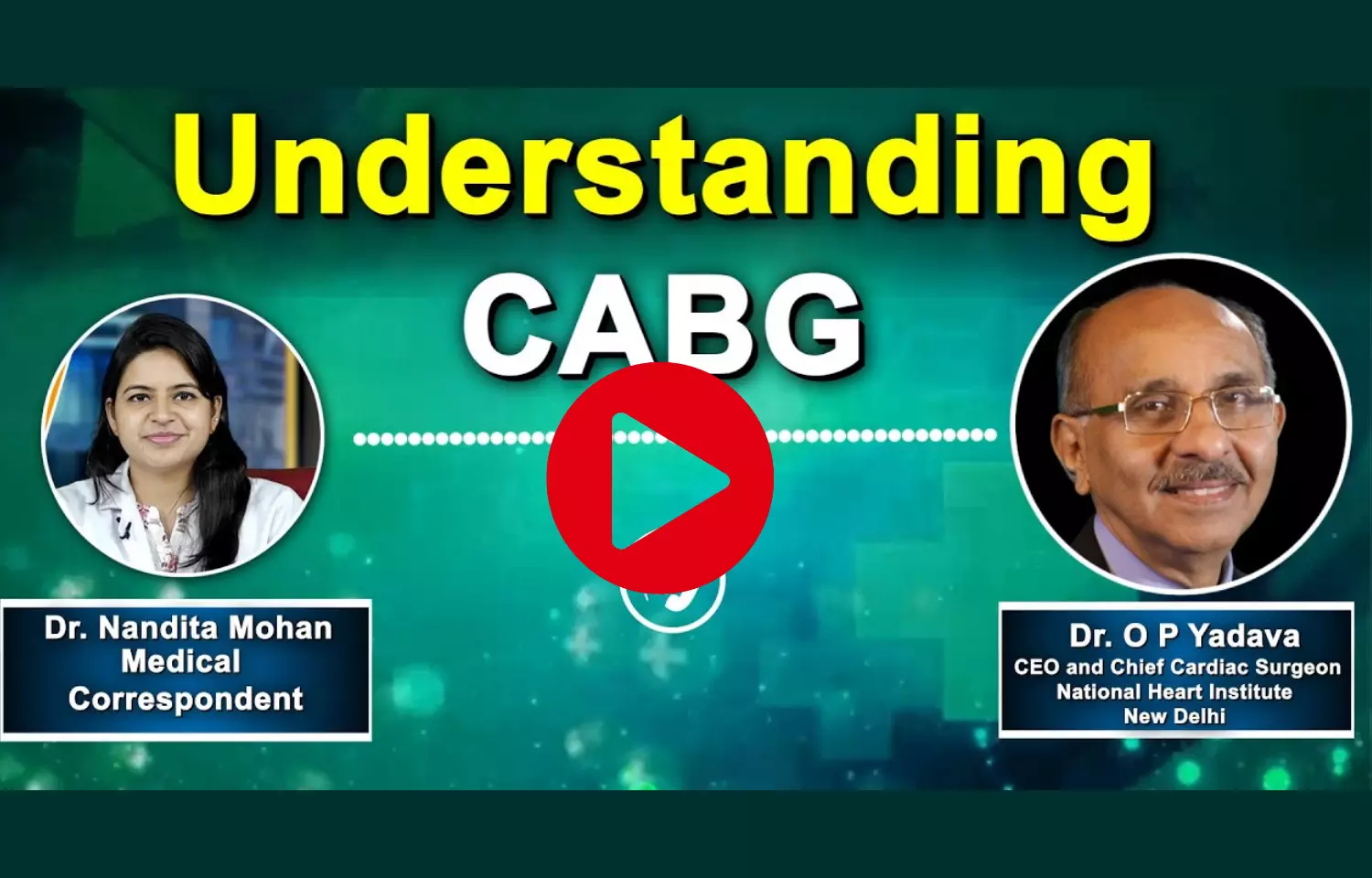 Overview
There has been a tug of war in the process of revascularization of symptomatic coronary artery disease with obstructive coronary arteries or CABG.
While, surgery has been and has remained the corner stone for revascularization for multivessel coronary artery disease especially with the involvement of left main coronary arteries.
Recent guidelines and trials are recommending that Percutaneous coronary intervention i.e angioplasty is as good as surgery in these conditions. While the ease of angioplasty causes preference among patients, the survival benefits over the years are supporting the use of CABG in such circumstances.

Speakers

Dr. Nandita Mohan is a practicing pediatric dentist with more than 5 years of clinical work experience. Along with this, she is equally interested in keeping herself up to date about the latest developments in the field of medicine and dentistry which is the driving force for her to be in association with Medical Dialogues. She also has her name attached with many publications; both national and international. She has pursued her BDS from Rajiv Gandhi University of Health Sciences, Bangalore and later went to enter her dream specialty (MDS) in the Department of Pedodontics and Preventive Dentistry from Pt. B.D. Sharma University of Health Sciences. Through all the years of experience, her core interest in learning something new has never stopped.

Dr O P Yadava M.B.B.S., M.S., DNB (General Surgery), DNB (Cardiothoracic Surgery), Mnams, FIACS, FICC. He is currently the CEO & Chief Consultant Cardiothoracic Surgeon at National Heart Institute, New Delhi. Dr Yadava is the Chief Editor of Cardiology Today and is a member of the Editorial Boards of various journals, including the Journal of American Medical Association (Indian Edition), the Indian Heart Journal, the Journal of Cardiovascular Diseases (Pakistan), and Hospital Today.