Medanta Hospital refunded entire Rs 15.88 lakh Bill, claims deceased Dengue patient's father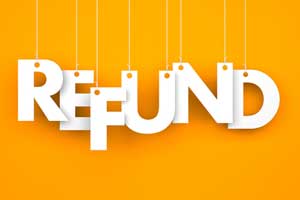 New Delhi: The father of seven-year-old Shaurya Pratap, who died due to dengue last year, today claimed that he was refunded the entire treatment cost of Rs 15.88 lakh by Medanta hospital in Gurugram where he was treated.
Shaurya's father, Gopendra Singh Parmar, however, did not produce any documentary proof of receiving the money and repeated efforts to contact Medanta authorities did not elicit any response.
Parmar referred to his poor financial condition at a press conference organised by non-profit group All India Drug Action Network (AIDAN). The entire amount was returned through a bank cheque on March 20 after Karauli-Dhaulpur MP Manoj Rajoria requested Health Minister J P Nadda to help him, Parmar claimed, adding that he had himself not sought any compensation.
He also said that he had taken back his police complaint against the hospital and given a written assurance that he would not take further legal action in the matter.
Shaurya was treated for dengue at Dhaulpur and was later admitted to Medanata, Gurugram, in October last year. After 22 days of treatment he was shifted to Ram Manohar Lohia hospital in Delhi where he died on November 20, Parmar said.
Jayant Singh, whose seven-year-old daughter, Adya, died due to dengue at Fortis hospital in Gurugram, September last year, claimed at the press conference that he was offered a refund and compensation by the hospital but he declined it.
"I was offered refund of the entire treatment amount and Rs 25 lakh cash," he said.
Fortis, in a statement, admitted to offering the refund and claimed that it was done so on a request by Singh.