Medanta introduces quick means to detect breast cancer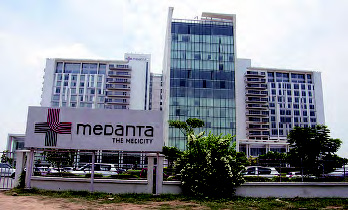 Launches MRI guided Vacuum Assisted Breast Biopsy as a One stop solution for all breast biopsy requirements

While the breast cancer awareness is on a rise in India, with many women shedding their fears, and going for a mammography; there is still a gap to identify that one lump is cancerous or not. India has advanced technologies deployed at health centre's to detect even a small lump. However, there are not many means available, till recently to detect the samples (breast lumps) during the MRI, for being cancerous or not.

Medanta hospital seems to have come up with a viable solution to the problem. The biopsy for these small lumps can now be performed during the MRI screening itself. This healthcare milestone achieved by Medanta is the Vacuum Assisted Breast Biopsy Technology. The technology helps in an early diagnosis of malign tumor in breasts under the MRI guidance.

MRI helps guide the doctor to the site of abnormality and the procedure requires only local anesthesia, reducing the whole procedure to a comfortable 45 minutes. The procedure involves a single needle insertion with vacuum pressure under the guidance of the MRI. Without withdrawing and reinserting the needle, multiple samples can be collected, which are larger in size than a conventional needle biopsy procedure. Larger samples increase the accuracy of the diagnosis .