Medical Certificate to Dead Patient : TN Medical Council to Suspend Doctor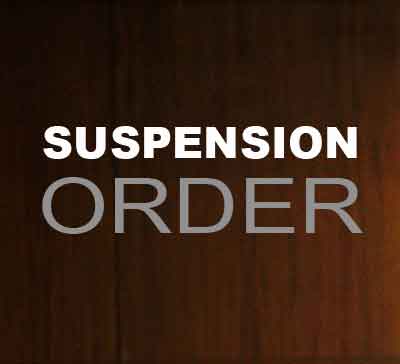 Chennai: A government doctor who issued a false medical certificate to a patient after five years of his death is about to face suspension by the Tamil Nadu Medical Council, as the disciplinary committee of the council has taken decision to this effect. However, no punishment has been announced yet announced as the council is currently seeking legal opinion on the issue whether he can be suspended until further orders or he should be suspended for a specific term.
Medical dialogues published a report last year about the case of Dr B Anand, a civil assistant surgeon at Vedaranyam Government Hospital, who on February 16, 2016, issued a certificate to one Ramachandran.
Dr Anand stated that Ramachandran had met with an accident on April 11, 2010, he suffered hip fracture with severe loss of blood. He also said that the accident caused the patient's death because injuries to the abdomen aggravated the wound caused by a previous surgery.
Further, during the cross-examinations, Dr Anand said that he had not treated Ramachandran but issued the certificate after checking him. He only wrote the certificate based on his medical reports. However, the patient was already dead since February 9, 2011.
Thereafter, he was found guilty by Motor Accident Claims Tribunal and the council had been directed to initiate action on the matter.
As a disciplinary action, the council decided to remove his name from the register. Dr Senthil informed TOI, "In his written reply, Dr Anand has told us that he had made a wrong statement in the court under stress. But the council decided it cannot be considered an excuse."
On Wednesday this week, a disciplinary and executive council resolved to suspend him from practice, reports TOI.
Council president K Senthil informed the daily, "We have sent the papers for a legal opinion on the punishment period. We will be finalising it by the weekend." He further added that Dr Anand will be debarred from practice for a specified period.