Medical college Survey on tobacco use calls for focus on preventing initiation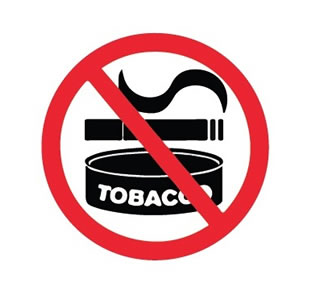 Though the legal age of selling tobacco products in the country is 18 years, over 70 per cent of higher secondary school students surveyed in this district begin tobacco consumption at the age of 15, says a recent study.
The study titled 'Tobacco Use among Pre-University Students in Kannur, Kerala: A Cross-sectional study,' which covered 336 boys and 439 girls, was conducted by the Kannur Medical College.


Nearly a quarter of 'ever users' consume tobacco products in school premises, revealed the study, which surveyed 775 students in two random pre-university schools of the district, and published the report in a recent edition of the open-access, peer-reviewed International Journal of Scientific Study.

Ever users are defined as those who have used tobacco at least once.

The study also found that nearly 19 per cent of boy students between 15 and 18 years use tobacco in any form and the prevalence of smoking is a high 18.15 per cent.

A high 41 per cent of the study subjects got tobacco products from a nearby shop, while around 27 per cent got it from friends, it said.

Nearly 79 per cent of surveyed students said that it was "fairly easy" and "very easy" to obtain these products.

The silver-lining, however is the finding that 87 per cent of students felt that use of tobacco products do not make them more attractive.

More than 68 per cent knew that tobacco use causes cancer.

Marking a difference from the nation-wide trend, the study has found that tobacco chewers are very less in number.

Assistant Professor of the Department of Community Medicine, Sushrit A Neelopant and D Shilpa of Department of Radio-diagnosis, of Kannur Medical College collaborated on the study.

"The study was conducted as a means of providing baseline information on higher secondary students and their tobacco use," Neelopant said.

"A questionnaire based on a WHO template was used to elicit information from students through self-reporting," he said.

Co-author of the study, Shilpa said, "Programmes and interventions targeting young people with focus on preventing initiation together with cessation programmes in the young are the need of the hour.