................................ Advertisement ................................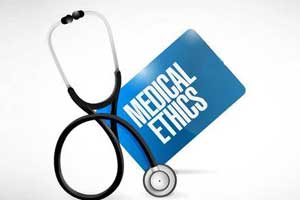 New Delhi: Following the takeover of the Medical Council of India (MCI), the Board of Governors (BOG) have now constituted a new Ethics Committee containing eminent medical practitioners from across the country.
The 13 member committee consists of Two Board of governors as Chairperson and Co-chairperson and besides, contains 11 members from various specialisations across the country.  Amoung the 13 members, one is also a legal expert and one public member
Sources informed Medical Dialogues that following are the Members of the newly constituted Ethics Committee
Dr.B N Gangadhar, Director, NIMHANS Bangalore- Member BOG and Chairperson
Dr. Balram Bhargava, Director, Indian Council of Medical Research- Member BOG and Co-Chair
Dr Sharda Jain, Gynaecologist, New Delhi- Member
Dr Ajay Kumar, Gastroenterologist, New Delhi- Member
Dr DS Meena, Professor, Orthopedics, SMS Medical College, Jaipur- Member
Dr SS Kothari, Professor, Cardiology, AIIMS New Delhi- Member
Dr Sahni, Professor, GI Surgery AIIMS, New Delhi- Member
Dr GS Wander, Cardiologist, Ludhiana
Dr Shivdutt Gupta, Bhatinda- Member
Dr L.S Chauhan- Member
Dr SS Aggarwal, former IMA President- Member
Mrs Anupama Goel- Legal Member
Prof DS Chauhan- Public Member
The Ethics committee of the MCI is in charge of upholding the principles of Medical Ethics and has the power to try all the cases related to Medical Ethics and impart punishment to doctors whose conduct stand in violation of the MCI code of Medical Ethics.
The MCI prescribe standards of professional conduct and etiquette and a code of ethics for medical practitioners. Giving the rising number of cases of alleged medical negligence cases against doctors, the ethics committee indeed has a tough job before itself to maintain a balance by disregarding mischevious complaints against doctors, yet at the same time giving apt punishment in cases of true misconduct.
................................ Advertisement ................................
Sources informed Medical Dialogues team that the committee held its first meeting last week, and was seen taking stock of the pending cases
Meghna A Singhania is the founder and Editor-in-Chief at Medical Dialogues. An Economics graduate from Delhi University and a post graduate from London School of Economics and Political Science, her key research interest lies in health economics, and policy making in health and medical sector in the country.
She can be contacted at meghna@medicaldialogues.in.
Contact no. 011-43720751
................................ Advertisement ................................
2 comment(s) on Medical Council of India Constitutes a new Medical Ethics Committee,details