Medical Council Of India secretary general Sanjay Shrivastava resigns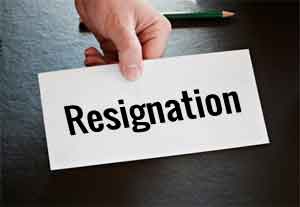 New Delhi: The Secretary-General of Medical Council of India Board of Governors (MCI BOG) Sanjay Srivastava is reported to have resigned from his post.
Centre had appointed Dr Sanjay Srivastava, Ex- Deputy Director General, DGHS, MOHFW as the Secretary-General to assist the Board of Governors in the month of September 2018, when it had handed over the reign of the apex medical council to the 7 member Board of Governors, through an ordinance.
MCI, which is the the apex body that regulated medical education in the country, on its website had last updated the page on February 19 mentions Prof. Siddarth Ramji taking over as the Acting Secretary-General, however, sources informed Medical Dialogues team that this is only a temporary takeover and the final charge is likely to be handed to over to an Official from the Prime Minister's office.
IANS adds the health and family welfare ministry has not issued any clarification on the step.
A former deputy director general at the directorate general of health services (DGHS) Shrivastava, has been appointed the secretary general to assist the Board of Governance (BOG) last year which was formed by the government through an ordinance.
With the ordinance not finding clearance in the Rajya Sabha during the subsequent parliamentary sessions, the Union cabinet had reissued the ordinance in the Month of January.
Earlier this week, The Union Cabinet approved the proposal for promulgation of the Indian Medical Council (Amendment) Second Ordinance, 2019 to allow the Board of Governors (BOG) to run the scam-tainted apex body for regulating medical education. This extended the period for which the BOG was appointed, has been increased from one year to two years.
Read Also: MCI Board of Governors to now run Council for 2 years: Modi Cabinet passes fresh Ordinance
The seven members in the BoG include three doctors from the AIIMS- Dr VK Paul (former HoD paediatrics and current member, Niti Aayog), Dr Randeep Guleria (director) and Dr Nikhil Tandon (professor endocrinology).
There are two other doctors -- Dr Jagat Ram (director-PGI Chandigarh) and Dr BN Gangadhar (director- National Institute of Mental Health and Neuro Sciences) -- and two ex officio members - Dr S Venkatesh (Director General of Health Services) and Dr Balram Bhargava (Director General- Indian Council of Medical Research).