Medical Dialogues Hospital in Focus: Saket City Hospital, New Delhi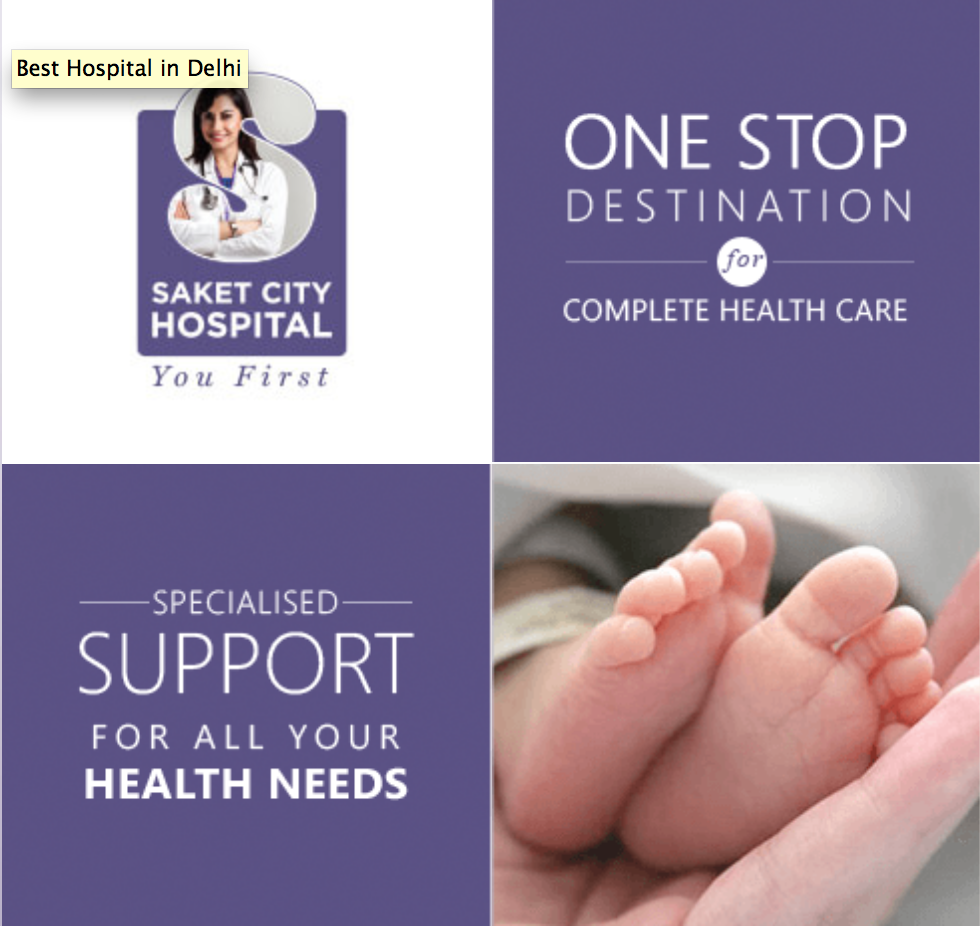 Medical Dialogues Team interviewed Dr Garima Singh, CEO of Saket City Hospital, New Delhi on the journey of Transformation of Modi Hospital to Saket City Hospital and their focus on providing world Class healthcare facilities to the citizens of the country and abroad. Read Further




MDT: Mam, tell us about the journey of transformation of Modi hospital to Saket City hospital?

Dr GS: Transition to Saket City Hospital took about 2 years and Rs.300 cr of investment. In collaboration with our tech partner Philips, we have renovated and built a new facility with cutting-edge technology in radiology (we have state-of-the-art MRIs and CT scans), pathology, and cardiac catheter labs. We have expanded our range of services provided to include tertiary care such as neurology, cardiology, nephrology, dermatology, oncology, orthopedics, and ophthalmology.

Along with this physical transformation we have also worked on acquiring quality talent. We've got a very healthy mix of experienced and skilled professionals with young talent across all departments. We have Dr Tucker, who is the HOD of Orthopedics & Joint Replacement, and has over 34 years of experience. Dr Ramneek Mahajan and Dr Gaurav Bhardwaj have trained overseas and now joined us on our journey of growth. They specialize in treatment of hip, knee, shoulder and elbow joints. In our quest to provide the best possible services to our patients, we have an expert panel of physicians who are pioneers in their fields like Dr G.K. Mani, Chairman of Cardiothoracic Vascular Surgery; Dr.Suman Bhandari ,Chairman Cardiology ,Prof (Dr.) J.M. Hans Chairman of Dept. of ENT & Cochlear Implant, Dr. Anand Kumar Saxena, HOD Neurology, and Dr. Arun Dewan, Director of Internal Medicine & Critical Care, amongst other established doctors.

Essentially in our transformation from Modi Hospital to Saket City Hospital we adopted a very patient-centric approach to ensure our patients have access to multiple specialties, best clinicians ,quality facilities, latest technology and expert staff.

MDT: Where does Saket City Hospital stand in meeting its own vision, mission and objectives with which it was first established?

DR GS: Our vision is to be a world-class centre of excellence and innovation in healthcare delivery and patient care experience. We want to support the education of future healthcare practitioners by providing the best in class training and guidance, and we want to be the ideal employer, providing a growth oriented environment for our employees. We have taken significant strides in realizing that vision by ensuring the right talent and the right processes. Our mission primarily focuses on putting the 'patient first' and everything we do revolves around that mission. Fortunately, our efforts are materializing and in a very short time span we have already been able to get customer's Loyalty. I think that itself indicates that we have adopted the right approach and are on track to achieve our objectives.

MDT: In the past few years, private sector involvement in the healthcare sector has gone up tremendously. In the area of Saket itself, we have number of multi-speciality hospitals chains just round the corner. How does Saket city establish its position in such environment of tough competition?

DR GS: Saket City Hospital believes in "co-opetition" and not competition, which means that we believe in working together to service the community better. Our set up here is very similar to the one in the western world where all hospitals are located in one hub. Likewise we have a couple of hospitals in our vicinity like PSRI, MAX, Orthonova, and we don't think it negatively impacts us at all. In fact, we think it is beneficial for the patients, both domestic and international, because our area can service them for all of their medical needs. Ultimately, it is up to the patient as to where they want to go. But if we provide them excellent services they will choose us, and they are. Since our inception, we have maintained very healthy occupancies because we are clearly very centered on giving value for money.We have received a very good response because of this combination of offering affordable as well as quality clinical outcomes courtesy our world renowned clinical care team and best-in-class technology

MDT: Costing is a major issue in healthcare now. It seems like the big chains are no longer affordable to a common man. What is your opinion on that, and how does your organization deal with this issue.

DR GS: Cost is definitely a problematic aspect of healthcare in India. All the major chains are a stretch now, even for the middle class, if they are uninsured. Healthcare should not be unaffordable and we are positioning ourselves in line with that. We ensure that any patient who comes into our facility gets treated for his/her condition and is assured of better ourtcomes for every rupee spent. We maintain that even though we are not a charity hospital anymore, we are clearly not driven by profit. Which is why if you compare us to our peers you will find our services to be very reasonably priced.

MDT: How does your organization benefit the community at large?

DR GS: We take our social responsibility very seriously and accordingly we have undertaken concrete initiatives that have had a very positive impact. For instance we are participating in the Ambulance First Initiative in cooperation with Radio City in collaboration with the Delhi Police. In traffic ridden Delhi, precious lives are lost in transporting critically ill patients in ambulances. Emergency vehicles are supposed to have the right of way over all other traffic on the extreme right lane, but many in the city are not aware of this rule. Via this initiative, ambulances are able to notify the Delhi Police on their route, and if the ambulance faces any traffic hurdles on the way, the police come to their assistance. Another initiative Saket City Hospital has undertaken is providing free health check-ups to schools kids. We have tie-ups with schools in the Delhi/NCR region. As part of this initiative, we conduct a basic screening check and raise awareness by educating the school children on common diseases. We also conduct free health checks through our CSR arm for underprivileged.

MDT: In the sphere of medical tourism, where does Saket City stand?

DR GS: In terms of medical tourism, Saket City is in line with the industry practice. One- third of our revenue comes from it. We are receiving foreign patients mostly from Afghanistan, Middle East, Africa and CIS countries.

MDT: Future Expansion plans of the organization?

DR GS: Saket City has robust expansion plans outlined for the next three years. We will invest Rs.300 crore towards expansion, add a new tower consisting of 370 beds taking the total capacity of the hospital to 600 beds. We also have recruitment plans in alignment with the physical expansion. We will recruit approximately 600 physicians, 1000 nurses, 300 paramedics and 500 support staff. The developments are already underway. We recently added an IVF clinic in collaboration with Southend fertility clinic and a shoulder clinic. As mentioned earlier, one of our goals is to become a one-stop solution to take care of all of our patients' needs, so we are expanding accordingly. With the addition of the new block, Saket City hospital will offer complete Transplant facilities including bone marrow, heart, kidney, pancreas, and liver transplantation. There will be a full-fledged Oncology Department which will offer treatment for all types of cancers, and the hospital will further enhance services in Orthopedics, Cardiac sciences, Neurosciences and Oncology.