Medical Education suffered due to Shortage, en-masse transfer of teachers for MCI inspection: CAG on Gujarat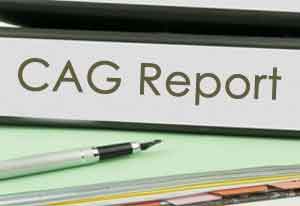 Medical education and healthcare had suffered due to the shortage of teaching staff and instances of en-masse transfer of teachers from one medical college to other prior to inspection of MCI for retaining licence of the college.                 
Gandhinagar
: The recent audit report by Comptroller and Auditor General of India (CAG) that was tabled in the state assembly has slammed the Gujarat government for its lack of consideration towards medical education as well as the establishment of new medical colleges in the state.
The report which was based on an audit  carried out by the CAG of government medical colleges and attached hospitals on their performance between 2012 and 201, pointed out to glaring inadequacies in health care services in government hospitals and medical education after
The CAG in its report noted that as of March 2017, there were 22 medical colleges in the state offering undergraduate and postgraduate courses, offering 3,530 seats and 1,211 seats, respectively. Of these, six are government medical colleges and the remaining 16 are self-financed colleges run by societies, municipal corporations and private trusts. The CAG also noted that the state was  indifferent in taking advantage of the Central government  scheme for establishing new medical colleges attached to the existing district and referral hospitals
The total seats offered of these six government medical colleges for undergraduate and postgraduate courses was 1,080 and 750, respectively. The Government of India in May, 2013 had launched a scheme for establishing new medical colleges attached to the existing district and referral hospitals to mitigate shortage of doctors. Under the scheme, each college would get Rs 200 cr to be shared by the Centre and state in the ratio of 75:25. The central government had instructed the state government to submit their willingness for the scheme. However, till October 2014, the Gujarat government did not take any initiative for which no reasons are on record. In November 2014, the government submitted the proposals for establishing medical colleges in five district hospitals – Amreli, Godhra, Nadiad, Palanpur and Vyara. But by then the Cabinet Committee of Economic Affairs had already approved 58 new medical colleges in 20 states and union territories.

The possibility of establishing new government medical colleges under the scheme could not materialise due to delay in submission of the proposal.
The CAG Also slammed the government for falsely taking credit of opening new medical colleges
The state government has been claiming that it has opened eight new medical colleges till October 2017 under the Gujarat Medical Education and Research Society (GMERS) and the process of opening five new colleges on a Private-Public-Partnership mode was in progress. However, of the eight medical colleges, five were opened before May 2013 and two in 2015-16 and one recently opened.
In its audit report, the CAG also noted the following:


The state government was "indifferent" in following the necessary procedures with regard to establishing new medical colleges in Gujarat under a central scheme. The opportunity for opening new government medical colleges with the central budgetary assistance could not be availed due to indifference shown by the state government in the submission of a proposal to the Medical Council of India (MCI)


the state government could not avail central funds of Rs 750 crore for setting up of five new medical colleges in the state under centrally sponsored schemes due to delay in submission of proposals.


Despite efforts of the government, vacant posts of doctors, inadequate bed capacity, lack of modern diagnostic facilities in these institutions are major hurdles to attain the objective of providing quality healthcare services to all.


Shortage of doctors is a major issue as more than 30 per cent of sanctioned posts were vacant in these institutions as of March 2017. Medical education and health care suffered due to a shortage in teaching staff. Instances of en masse transfer of teachers from one medical college to another just prior to MCI inspections for retaining of the licence of the college were also noticed,"


Prescribed infrastructure and other facilities for proper teaching deficient during test checks of government medical colleges. The lecture theatres were found ill-equipped for virtual classes. Inadequate capacity in hostels had compelled them to accommodate students on floor beds and four to five students in a room. The Central Casualty Department at Jamnagar and Surat Civil Hospitals were functioning without Intensive Care Units and had lesser number of beds than those prescribed by MCI.