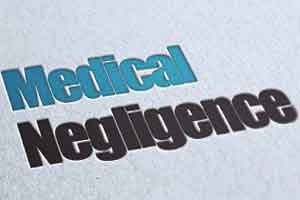 Over two months after Delhi government started an inquiry into alleged medical negligence that killed his wife, an academic from Assam has urged Chief Minister Tarun Gogoi to prod his counterpart Arvind Kejriwal into expediting the probe.
"I want the Assam chief minister to take up the issue with the Delhi chief minister to expedite the probe in the case of my wife's death caused by medical negligence in Delhi," Ankuran Dutta, a professor at Gauhati University, told IANS on Friday.
The Delhi government had in November started an inquiry into the death of Anamika Ray, the 36-year-old wife of Dutta's, who died of blood infection and heart attack in July 2015 allegedly after undergoing a wrong surgery at two Delhi-based hospitals.
A senior Delhi government official had then said that action was being taken on the complaint forwarded by Chief Minister Kejriwal's office.
Ray, also a professor at Gauhati University, had died at Golden Jaipur Hospital after being shifted from another Delhi-based hospital at a critical stage.
She had underwent a gallbladder surgery on July 17, 2015 at Navjeevan Hospital where she was allegedly left unattended for several hours after the doctors said the patient suffered a cardiac arrest during the surgery.
After Ray's death, her husband Ankuran Dutta lodged an FIR with the police, alleging gross medical negligence.
Dutta also made a complaint to the Delhi government which then initiated the inquiry.
Speaking at a press conference here on the issue of medical negligence, Dutta told IANS: "It has also been found that the hospitals have fake certification of ISO (International Standard Organisation) which is an ethical violation."
India currently records 5.2 million medical negligence cases every year out of which nearly one lakh result in the death of the patient.
Dutta described doctors' negligence in treating and caring for their patients as a kind of "medical terrorism".
"There are several cases of medical negligence happening in the country, but no one raises the voice against such issues. It needs to be stopped at every cost."
Read also….
0 comment(s) on Medical negligence in Delhi: Prof seeks Gogoi's help in probe