Medical officer held for graft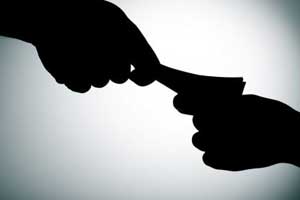 Lunavada: The Anti Corruption Bureau (ACB) of Gujarat police on Wednesday nabbed the medical officer of the Community Health Center (CHC), Dr Shahbaz Shaikh while taking the bribe from a person in Chuthana Muvada village under Santrampur taluka of Mahisagar district in Gujarat.
Assistant Director of ACB D P Chudasama said that a drunk man was injured during a fight in a family on November 24 and was admitted to the CHC.
Dr Shaikh had demanded a bribe from his brother for not bringing the matter in the knowledge of police.
He was caught red-handed taking a bribe from him in the CHC .