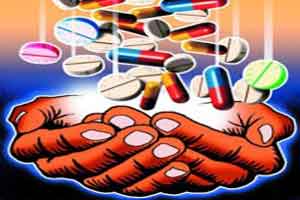 Kochi: Medicines for arthritis is very effective for treatment of chikungunya disease which is found to be rearing its head in various parts of India, a senior doctor said.
Dr Aravind Chopra from Centre for Rheumatic Diseases, Pune, said this at a four-day Indian Rheumatology Association National Conference (IRACON 2016) which concluded here, organisers said.
"For the chikungunya disease, the medicines for Arthritis are very effective for its treatment" said a release quoting the doctor.
In his presentation, Dr Sanjeev Ameen from Mumbai said biological medicines which are targetted at particular molecules of the affected body parts are more effective in Arthritis treatment.
More than 2000 Rheumatic experts attended the event and over 300 papers were presented about treatment of arthritis.
Retired Professor from All India Institute of Medical Sciences, Dr Ashok Kumar was honoured with M N Passey Award for his contribution for treatment of arthritis, the release said.
Indian Rheumatology Association president Dr Amitha Agarwal, Secretary Dr Rajeev Guptha, Scientific Committee Chairman Dr Binoy J Paul, IRACON Organising committee Chairman Dr Ramesh Bhasi, Organising secretary Dr Padmanabha Shenoy, Dr Sreelakshmi spoke at the function.
0 comment(s) on Medicine for arthritis effective for treating chikungunya: Doc