Case of Meliodosis reported in immunocompetent healthy adult in Sri Lanka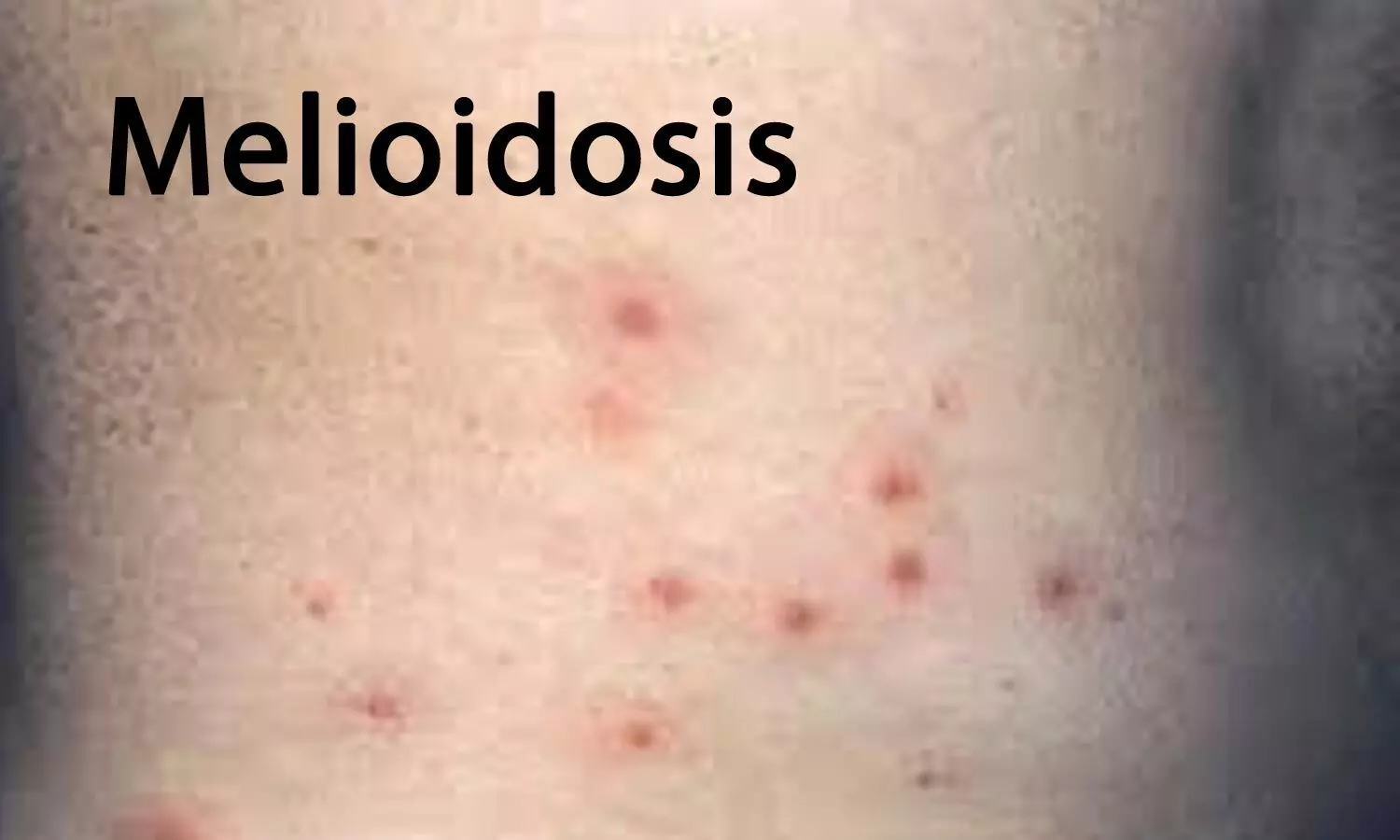 Dr Manoji M. K. Pathirage and colleagues at Department of Medicine, Faculty of Medicine, University of Peradeniya, Sri Lanka have reported a rare case of Meliodosis in Sri Lanka still in remission after a gap of 13 years. The case has been reported in Journal of Medical Case reports.
Melioidosis is a potentially fatal infection caused by a gram-negative, aerobic, non-spore-forming, motile bacillus, Burkholderia pseudomallei, that is found in soil and water. It was first described in 1912 by a pathologist, Captain Alfred Whitmore, and his assistant, C. S. Krishnaswami.
In February 2006, a previously healthy 58-year-old Sinhalese woman presented to our hospital with a history of intermittent fever, headache, loss of appetite, loss of weight, dry cough, and arthralgia of 5 weeks' duration. She had no known past medical conditions or any family history of chronic disorders or similar illnesses. She was a housewife who frequently engaged in gardening and had no history of visits to forest areas or working in paddy fields. She was not alcoholic and was a nonsmoker.
At the beginning, she had been hospitalized, had undergone investigations, and had received broad-spectrum antibiotics. Due to the nature of the protracted illness with fever, and because she had an erythrocyte sedimentation rate (ESR) above 100 mm/h and increased C-reactive protein (CRP), a course of antituberculous antibiotics had been given over 2 weeks without definitive confirmation of the diagnosis of tuberculosis. While on antituberculous medications, instead of clinical improvement, she showed further deterioration of her illness and developed new problems, including appearance of a tender lump over the right temporal area over the course of 1 week and another similar lump over the anterior aspect of the left thigh of 5 days' duration. At this juncture, she left the first hospital at her own wish and secured admission to Teaching Hospital Peradeniya (THP).
On admission to THP, she looked very ill and feeble and was febrile and tachypneic. She had a tender lump resembling an abscess over the right temporal area. Furthermore, she had similar lumps over the anterior aspect of the left thigh. She had an inflamed, swollen knee and wrist joints with a tender erythematous rash over both shins that resembled erythema nodosum. Her pulse rate was 110 beats/min with blood pressure of 100/65 mmHg. The results of her respiratory system and abdominal examinations were clinically normal. She was conscious, rational, and had no neck stiffness, with a clinically normal neurological examination result.
Blood samples were taken for basic investigations and culture at this juncture. Diagnostic needle aspirates from the cystic lumps and knee joint effusions were purulent and were sent for bacteriological investigations. Blood samples for cultures were taken under aseptic conditions. Three separate blood cultures were taken in 30-minutes intervals and drawn into standard blood culture bottles. Knee joint and skin lump aspirates also were drawn into separate culture bottles under aseptic conditions. All the samples were transported to the microbiology laboratory, which is located within the hospital premises, and the cultures were done by a consultant microbiologist. Pending investigations, the patient was treated with intravenous (IV) co-amoxiclav (amoxicillin mixed with clavulanic acid).
On the fifth day of the patient's admission, she became drowsy and developed focal seizures involving the right upper and lower limbs and lasting for around 2 minutes. She became drowsy with a Glasgow Coma Scale (GCS) score of 12/15. She moved all her limbs, and her deep tendon reflexes were normal, but she had an upgoing plantar response. She had no neck stiffness, positive Kernig sign, or focal neurological signs. She had persistent tachycardia with low blood pressure of 90/50 mmHg. Her respiratory rate was 30 breaths/min, and she had bibasal crepitations. She had bilateral knee joint effusions, and her knee joints were swollen, warm, erythematous, and tender. A tentative diagnosis of cerebral abscesses was made, and the patient was transferred to the intensive care unit.
Urgent contrast-enhanced computed tomography of the brain showed a well-defined cystic mass in the right temporal region outside the skull vault and contrast-enhanced changes in the adjacent brain matter. Furthermore, a 12-lead electroencephalogram (EEG) showed a theta-wave focus over the right temporal area with intermittent epileptiform discharges compatible with structural brain damage. The results of her ultrasound examination of the abdomen and an echocardiogram were normal. Her white blood cell count was 3.3 × 109/L with neutrophils of 83% and lymphocytes of 12%. Her ESR was 120 mm/first hour, and her CRP level was 192 mg/L. Her chest x-ray showed multiple peripherally located, ill-defined cystic areas in both lung fields, more in the lung bases, suggestive of multiple lung abscesses. By that time, the blood culture, knee joint aspirate, and skin lump aspirates grew B. pseudomallei, which was confirmed by the local microbiologists with the help of international reference laboratories [5]. Thus, a diagnosis of melioidosis was confirmed, and treatment commenced.
Following the confirmed diagnosis her antibiotic regimen was changed and started on IV meropenem 1 g 8-hourly for 8 days and later changed to IV imipenem 500 mg 6-hourly, based on the antibiotic sensitivity pattern of the bacterial isolate. Two more antibiotics were added to the regimen at the same time: IV ciprofloxacin 400 mg 12-hourly and IV ceftazidime 2 g 6-hourly. The patient showed gradual improvement of her general condition, and her fever subsided in a few days. However, all three antibiotics were continued for 30 days and changed to an oral antibiotic course comprising cotrimoxazole 1920 mg twice daily plus doxycycline 100 mg twice daily for 20 more weeks. Her seizures were controlled with sodium valproate 200 mg thrice daily. In follow-up, the patient's chest x-ray, ESR (50 mm/h), CRP (0.7 mg/dl), and liver and renal profiles showed gradual improvement, and the results of her retroviral screening were negative. Her blood sugar and hemoglobin A1c levels were within normal limits. The result of repeat EEG in 3 months' time was normal, and the patient's sodium valproate was gradually tapered. After 6 months of antibiotic treatment, her ESR was 12 mm/first hour; her CRP was < 6 mg/L; and all of her other biochemical parameters were normal. Then, she was advised to come back to our hospital for annual screening to check for recurrence of the disease, including ESR and CRP measurement. She has had no recurrence of her illness during the last 13 years and remains well.
Subsequently, how she contracted the infection was inquired about. She was able to recall contact with soil a few days prior to developing her illness. The footpath leading to her home had a side drain that was filled with mud and soil. She found that a worker had dug up the drain and piled mud and soil on the footpath. The patient, dismantled the piled-up soil with her bare feet and made the footpath accessible.
For further reference log on to:
https://doi.org/10.1186/s13256-020-02372-2
Source : Journal of Medical Case reports