Severe burning pain in legs after taking migraine medicine: NEJM Case report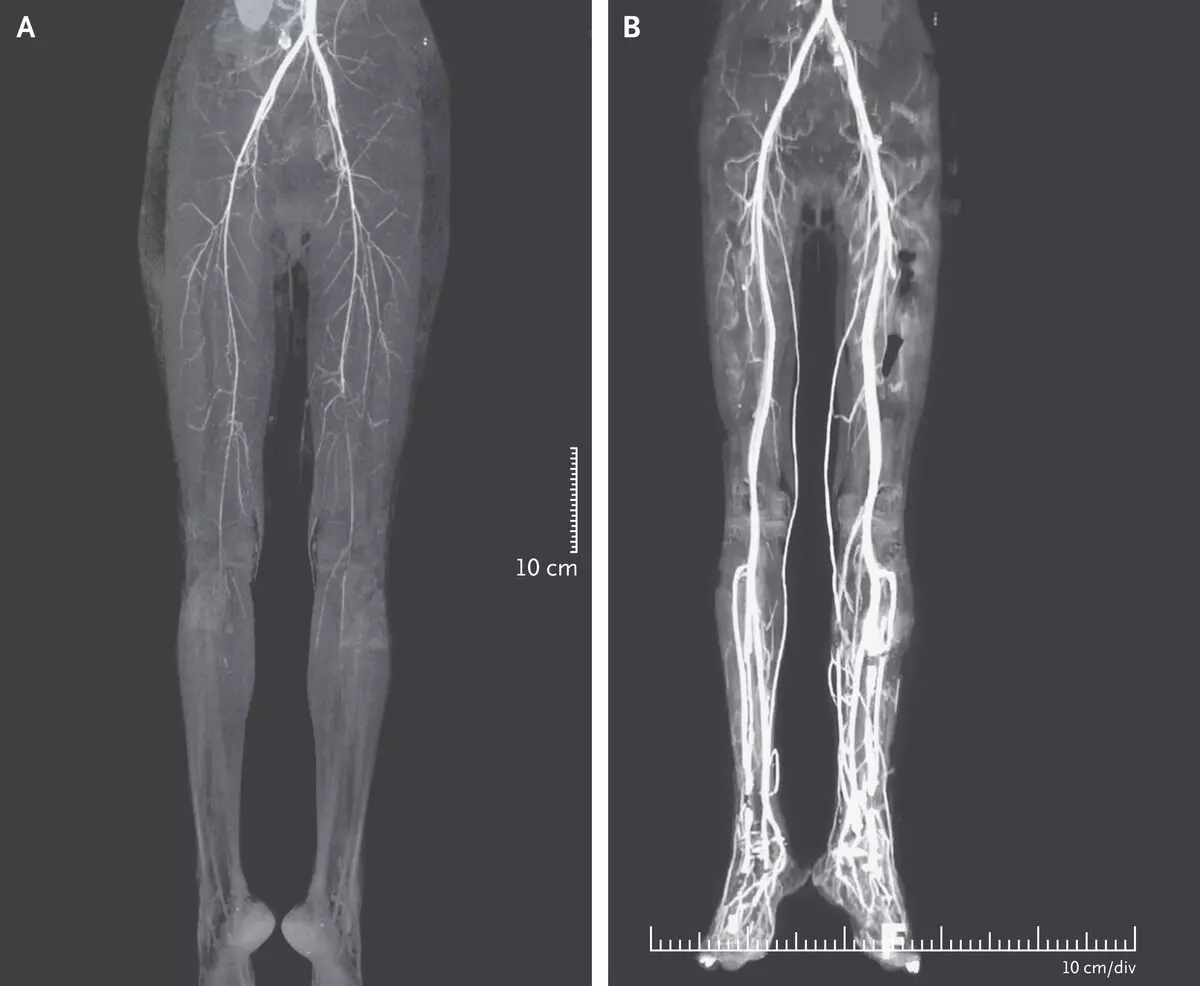 Dr Aravind Reghukumar at Government Medical College, Thiruvananthapuram, Thiruvananthapuram, India and Dr Reshma Benson have reported a rare case severe burning pain in legs.The case has been published in New England journal of Medicine.

The symptoms of the patient fell into category of Ergotism which was precipitated by taking oral ergotamine for migraine and vasospastic limb ischemia caused by Ritonavir which the patient had been taking as part of her HIV treatment. Usually Ergotism results from consumption of the ergot body in rye or other grains infected by a parasitic fungus of the genus Claviceps. Chronic ergot poisoning (ergotism) was rife during the Middle Ages due to the consumption of contaminated rye. Because of the burning pain, it was known as "ignis sacer" (holy fire), "ignis infernalis" (hell's fire) and St. Anthony's fire.
According to the history, a 24-year-old woman presented to the outpatient clinic with a 2-day history of severe, burning leg pain. She had a history of congenital infection with the human immunodeficiency virus, for which she was taking tenofovir, emtricitabine, and lopinavir–ritonavir. Four days before presentation she had also started taking ergotamine twice daily for a migraine headache. The pain in the legs extended from the toes to the midthigh and was accompanied by discoloration of the feet and difficulty walking. On examination, both legs were cold, with nonpalpable popliteal and dorsalis pedis pulses. Computed tomographic (CT) angiography revealed diffuse, symmetric, luminal narrowing of the arteries below the external iliac artery in both legs (Panel A). A diagnosis of ergotism was suspected. Ritonavir inhibits the enzyme CYP3A4, leading to increased serum levels of ergotamine and thereby causing vasospastic limb ischemia. Treatment with intravenous prostaglandin and unfractionated heparin was initiated. The pain subsided, and patient's legs became warmer, but she underwent amputation of the left second toe owing to gangrene. A repeat CT angiogram obtained 2 weeks after presentation showed improved perfusion in both legs (Panel B).
For further reference log on to:
DOI: 10.1056/NEJMicm1911089

Source : New England journal of Medicine