Medical Care for Adults with Down Syndrome: Guidelines by Global Down Syndrome Foundation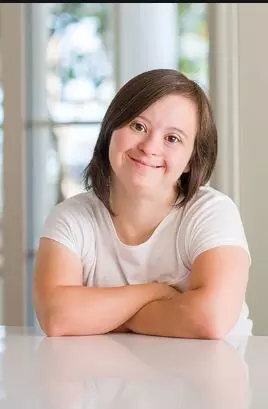 A working group for the Global Down Syndrome Foundation has issued the first evidence-based clinical practice guidelines on the medical care of adults with Down syndrome.The guidelines have been published in the Journal of American Medical Association.

Down syndrome is the most common chromosomal condition, and average life expectancy has increased substantially, from 25 years in 1983 to 60 years in 2020. Despite the unique clinical comorbidities among adults with Down syndrome, there are no clinical guidelines for the care of these patients.

To develop an evidence-based clinical practice guideline for adults with Down syndrome, the expert panel developed 10 Population/Intervention/ Comparison/ Outcome (PICO) questions addressing multiple clinical areas including mental health (2 questions), dementia, screening or treatment of diabetes, cardiovascular disease, obesity, osteoporosis, atlantoaxial instability, thyroid disease, and celiac disease.
From 11 295 literature citations associated with 10 PICO questions, 20 relevant studies were identified. An updated search identified 2 additional studies, for a total of 22 included studies (3 systematic reviews, 19 primary studies), which were reviewed and synthesized. Based on this analysis, 14 recommendations and 4 statements of good practice were developed.
The guidelines, published in JAMA, include 14 recommendations and 4 statements of good practice. Just one recommendation is considered "strong": Clinicians should screen adults with Down syndrome for Alzheimer-type dementia every year beginning at age 40.
The guideline authors also note that the average life expectancy for people with Down's has increased from 25 years in 1983 to 60 years in 2020.
Among the "weak" recommendations: Screening for type 2 diabetes should begin at age 30 and be repeated every 3 years. For those who are obese, such screening should begin at age 21 and be repeated every 2 to 3 years.
Two other recommendations for diabetes screening recommend earlier initiation of screening and at shorter intervals given the high prevalence and earlier onset in adults with Down syndrome.
Several of the recommendations — including those for preventing stroke and deciding on statin therapy — align with recommendations for adults without Down syndrome.
For full article follow the link: 10.1001/jama.2020.17024
Primary source: JAMA
Source : JAMA