Updated IDSA guidelines for treatment of COVID-19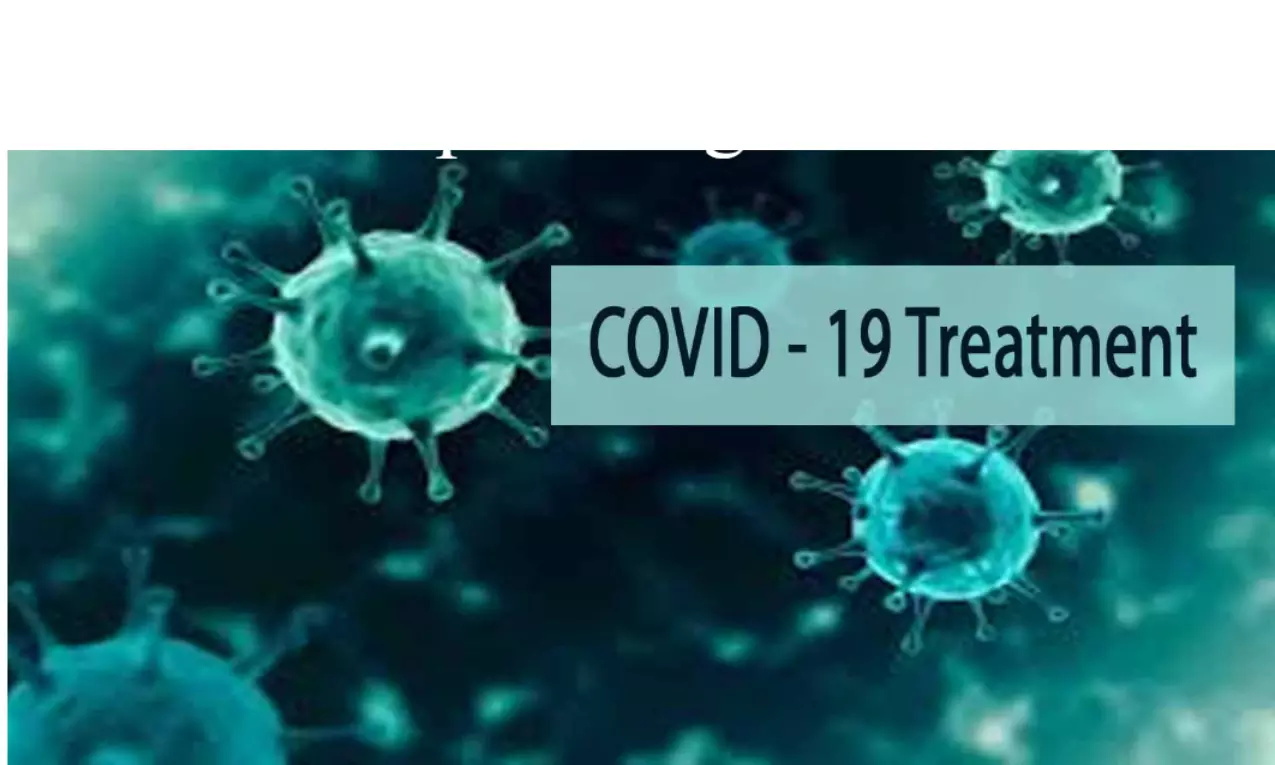 The first cases of COVID-19 were reported from Wuhan, China in early December 2019 [1], now known to be caused by a novel beta-coronavirus, named as Severe acute respiratory syndrome coronavirus 2 (SARS-CoV-2). Within a span of months, COVID-19 has become pandemic due to its transmissibility, spreading across continents with the number of cases and deaths rising daily.

Many pharmacologic therapies are being used or considered for treatment of COVID-19.
The Infectious Diseases Society of America (IDSA) identified the need to develop living, frequently updated evidence-based guidelines to support patients, clinicians and other health-care professionals in their decisions about treatment and management of patients with COVID-19.
Main recommendations are summarized below with comments related to the clinical practice guideline for the treatment and management of COVID-19. These recommendations acknowledge the current "knowledge gap" and aim at avoiding premature favorable recommendations for potentially ineffective or harmful interventions.
Recommendation 1: Among patients with COVID-19, the IDSA guideline panel recommends against hydroxychloroquine. (Strong recommendation, Moderate certainty of evidence)

Remark: Chloroquine is considered to be class equivalent to hydroxychloroquine.

Recommendation 2: Among hospitalized patients with COVID-19, the IDSA guideline panel recommends against hydroxychloroquine plus azithromycin. (Strong recommendation, Low certainty of evidence)

Remark: Chloroquine is considered to be class equivalent to hydroxychloroquine.

Recommendation 3: Among patients who have been admitted to the hospital with COVID-19, the IDSA guideline panel recommends the combination of lopinavir/ritonavir only in the context of a clinical trial. (Knowledge gap)

Recommendation 4: Among hospitalized critically ill patients* with COVID-19, the IDSA guideline panel recommends dexamethasone rather than no dexamethasone. (Strong recommendation, Moderate certainty of evidence)

Remark: If dexamethasone is unavailable, equivalent total daily doses of alternative glucocorticoids may be used. Dexamethasone 6 mg IV or PO for 10 days (or until discharge) or equivalent glucocorticoid dose may be substituted if dexamethasone unavailable. Equivalent total daily doses of alternative glucocorticoids to dexamethasone 6 mg daily are methylprednisolone 32 mg and prednisone 40 mg.
*Critical illness is defined as patients on mechanical ventilation and ECMO. Critical illness includes end organ dysfunction as is seen in sepsis/septic shock. In COVID-19, the most commonly reported form of end organ dysfunction is ARDS

Recommendation 5: Among hospitalized patients with severe**, but non-critical, COVID-19, the IDSA guideline panel suggests dexamethasone rather than no dexamethasone. (Conditional recommendation, Moderate certainty of evidence)

Remark: Dexamethasone 6 mg IV or PO for 10 days (or until discharge) or equivalent glucocorticoid dose may be substituted if dexamethasone unavailable. Equivalent total daily doses of alternative glucocorticoids to dexamethasone 6 mg daily are methylprednisolone 32 mg and prednisone 40 mg.
**Severe illness is defined as patients with SpO2 ≤94% on room air, including patients on supplemental oxygen.

Recommendation 6: Among hospitalized patients with non-severe*** COVID-19 without hypoxemia requiring supplemental oxygen, the IDSA guideline panel suggests against the use of glucocorticoids. (Conditional recommendation, Low certainty of evidence)

***Non-severe illness is defined as patient with a SpO2 > 94% not requiring supplemental oxygen.

Recommendation 7: Among patients who have been admitted to the hospital with COVID-19, the IDSA guideline panel suggests against the routine use of tocilizumab. (Conditional recommendation, Low certainty of evidence)
Recommendation 8: Among patients who have been admitted to the hospital with COVID-19, the IDSA guideline panel recommends COVID-19 convalescent plasma only in the context of a clinical trial. (Knowledge gap)

Recommendation 9: In hospitalized patients with severe* COVID-19, the IDSA panel suggests remdesivir over no antiviral treatment. (Conditional recommendation, Moderate certainty of evidence)

Remark: For consideration in contingency or crisis capacity settings (i.e., limited remdesivir supply): Remdesivir appears to demonstrate the most benefit in those with severe COVID-19 on supplemental oxygen rather than in patients on mechanical ventilation or ECMO.
*Severe illness is defined as patients with SpO2 ≤94% on room air, and those who require supplemental oxygen, mechanical ventilation, or ECMO.

Recommendation 10: In patients on supplemental oxygen but not on mechanical ventilation or ECMO, the IDSA panel suggests treatment with five days of remdesivir rather than 10 days of remdesivir. (Conditional recommendation, Low certainty of evidence)

Remark: In patients on mechanical ventilation or ECMO, the duration of treatment is 10 days.

Recommendation 11: Among patients with severe COVID-19 on supplemental oxygen but not on mechanical ventilation or ECMO, the IDSA panel suggests treatment with five days of remdesivir rather than 10 days of remdesivir. (Conditional recommendation, low certainty of evidence)

Remark: In patients on mechanical ventilation or ECMO, the duration of treatment is 10 days.

Recommendation 12: Among hospitalized patients with severe COVID-19, the IDSA panel suggests against famotidine use for the sole purpose of treating COVID-19 outside of the context of a clinical trial. (Conditional recommendation, very low certainty of evidence)
For further reference:
IDSA
Source : Infectious Diseases Society of America