CVD mortality risk lower than average in flight crews compared to miners: BMJ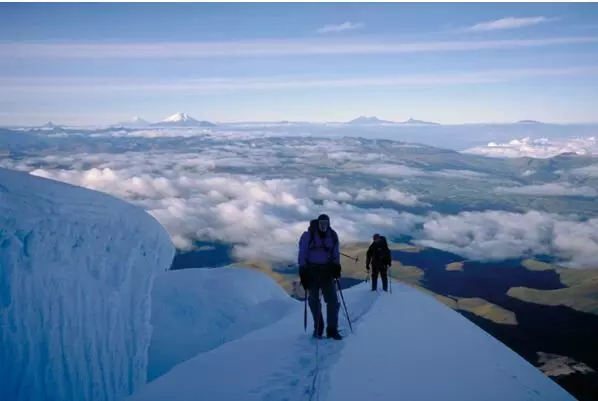 A systematic review evaluating intermittent exposure of workers to hypoxic conditions and the prevalence of certain types of cardiovascular diseases has been published in the BMJ Open.
In a recent development , results of a new study have pointed out that cardiovascular disease mortality in flight crews is lower than average, whereas miners and soldiers exposed to intermittent hypoxia experience increased risks of cardiovascular diseases.
Previously, Numerous studies have investigated the physiological and clinical consequences of residence at high altitude. Distinct physiological phenotypes with increased haematocrit (Hct) and haemoglobin (Hb) concentration exist in some, but not all, high altitude populations.
Systemic hypoxia at altitude manifests as an oxygen saturation lower than the sea-level normal of ~98%. At altitudes higher than ~2500 m,5 the sigmoidal shape of the blood oxygen saturation curve is no longer enough to protect against systemic hypoxia, and saturation drops to ~95% at 2000 m and down to ~84% at 5000 m.6 It is well described that unacclimatised humans can experience acute mountain sickness after less than 6 hours of hypoxic exposure at >2500 m, including pulmonary and cerebral oedema,pulmonary hypertension and elevated mean arterial pressure. To date,no systematic review has addressed whether the frequent change of environment entails cardiovascular health implications.
"To our knowledge, this is the first investigation that has addressed whether intermittent exposure to high altitude could induce any cardiovascular diseases in workers." wrote the research team under Jerónimo Aragón-Vela, from the Department of Nutrition, Exercise, and Sports (NEXS), University of Copenhagen, Copenhagen, Denmark.
To bridge this gap,Researchers conducted a systematic review of 17 studies of irregular short-term intermittent hypoxia and 14 studies of long-term intermittent hypoxia. Studies of humans ≥18 years repeatedly subjected to months or years of irregular intermittent hypoxia lasting from a few hours (such as flight crews), one or a few days (such as soldiers) or several days to weeks (such as high mountain miners) were included. The primary outcome measure was changes in standardised mortality ratio.
On analysis, the following facts emerged.
119 articles were identified initially, 31 of which met the inclusion criteria.
Of these, 17 were retrospective cohort mortality studies (irregular short-term intermittent hypoxia), and 14 studies were observational (long-term intermittent hypoxia).
The population of irregular short-term intermittent hypoxia users (flight crew) showed a lower mortality by cardiovascular disease.
Long-term intermittent hypoxia over several years such as in miners or soldiers may produce increased levels of cardiac disorders (12 studies), though this is probably confounded by factors such as obesity and socioeconomic status.
"This systematic narrative review demonstrates that mortality from cardiovascular diseases in a population with irregular short-term intermittent hypoxia (2400 m) is not higher than average in a comparable population. However, individuals exposed to more severe long-term intermittent hypoxia (4200 m), such as miners and military personnel, appear to suffer an increased risk of cardiac disorders."concluded the team.
For full article follow the link: https://doi.org/10.1136/bmjopen-2020-041532.
Primary source: BMJ Open
Source : BMJ