Cefiderocol safe and effective option for MDR infections: Lancet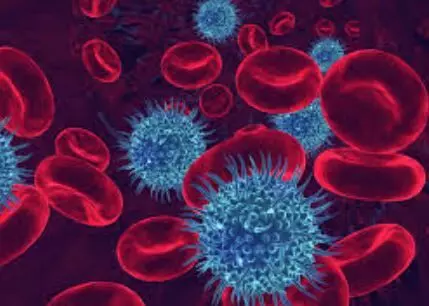 Recent results of two studies published in The Lancet Infectious Diseases show the antibiotic cefiderocol is a safe and effective option for difficult-to-treat infections caused by multidrug-resistant (MDR) bacteria.

Cefiderocol is a cephalosporin antibiotic with a novel method of penetrating the tough outer membrane of gram-negative bacteria, including multidrug-resistant strains. It is Developed by Japanese drug maker Shionogi & Co, of Osaka. The drug has shown potent activity against carbapenem-resistant pathogens in laboratory and animal studies, raising hopes that it could be a powerful new weapon against carbapenem-resistant infections, which have limited treatment options.
Cefiderocol was approved for treatment of complicated urinary tract infections (cUTIs) by the US Food and Drug Administration (FDA) in November 2019.
In a randomised, double-blind, phase 3, non-inferiority trial, in 76 centres in 17 countries in Asia, Europe, and the USA (APEKS-NP), adults aged 18 years and older with hospital-acquired, ventilator-associated, or health-care-associated Gram-negative pneumonia, and randomly assigned them (1:1 by interactive response technology) to 3-h intravenous infusions of either cefiderocol 2 g or meropenem 2 g every 8 h for 7–14 days. All patients also received open-label intravenous linezolid (600 mg every 12 h) for at least 5 days.
Participants were stratified at randomisation by infection type and Acute Physiology and Chronic Health Evaluation II (APACHE II) score (≤15 and ≥16). The primary endpoint was all-cause mortality at day 14 in the modified intention-to-treat (ITT) population (ie, all patients receiving at least one dose of study drug, excluding patients with Gram-positive monomicrobial infections).
Results indicated that Cefiderocol was non-inferior to high-dose, extended-infusion meropenem in terms of all-cause mortality on day 14 in patients with Gram-negative nosocomial pneumonia, with similar tolerability. "The results suggest that cefiderocol is a potential option for the treatment of patients with nosocomial pneumonia, including those caused by multidrug-resistant Gram-negative bacteria." the investigators wrote.
In yet another smaller trial, (CREDIBLE-CR), researchers assessed the efficacy and safety of cefiderocol versus best available therapy in adults with serious carbapenem-resistant Gram-negative infections.
Between Sept 7, 2016, and April 22, 2019, researchers randomly assigned 152 patients to treatment, 101 to cefiderocol, 51 to best available therapy. 150 patients received treatment: 101 cefiderocol (85 [85%] received monotherapy) and 49 best available therapy (30 [61%] received combination therapy).
Results highlighted that Cefiderocol had similar clinical and microbiological efficacy to best available therapy in this heterogeneous patient population with infections caused by carbapenem-resistant Gram-negative bacteria.
"Collectively, the findings from this study support cefiderocol as an option for the treatment of carbapenem-resistant infections in patients with limited treatment options."wrote the team.
Primary source: Lancet Infectious Diseases
For full article copy link : https://doi.org/10.1016/S1473-3099(20)30731-3
Source : Lancet Infectious Diseases