Co-prescription of DOAC and clarithromycin may increase bleeding risk: JAMA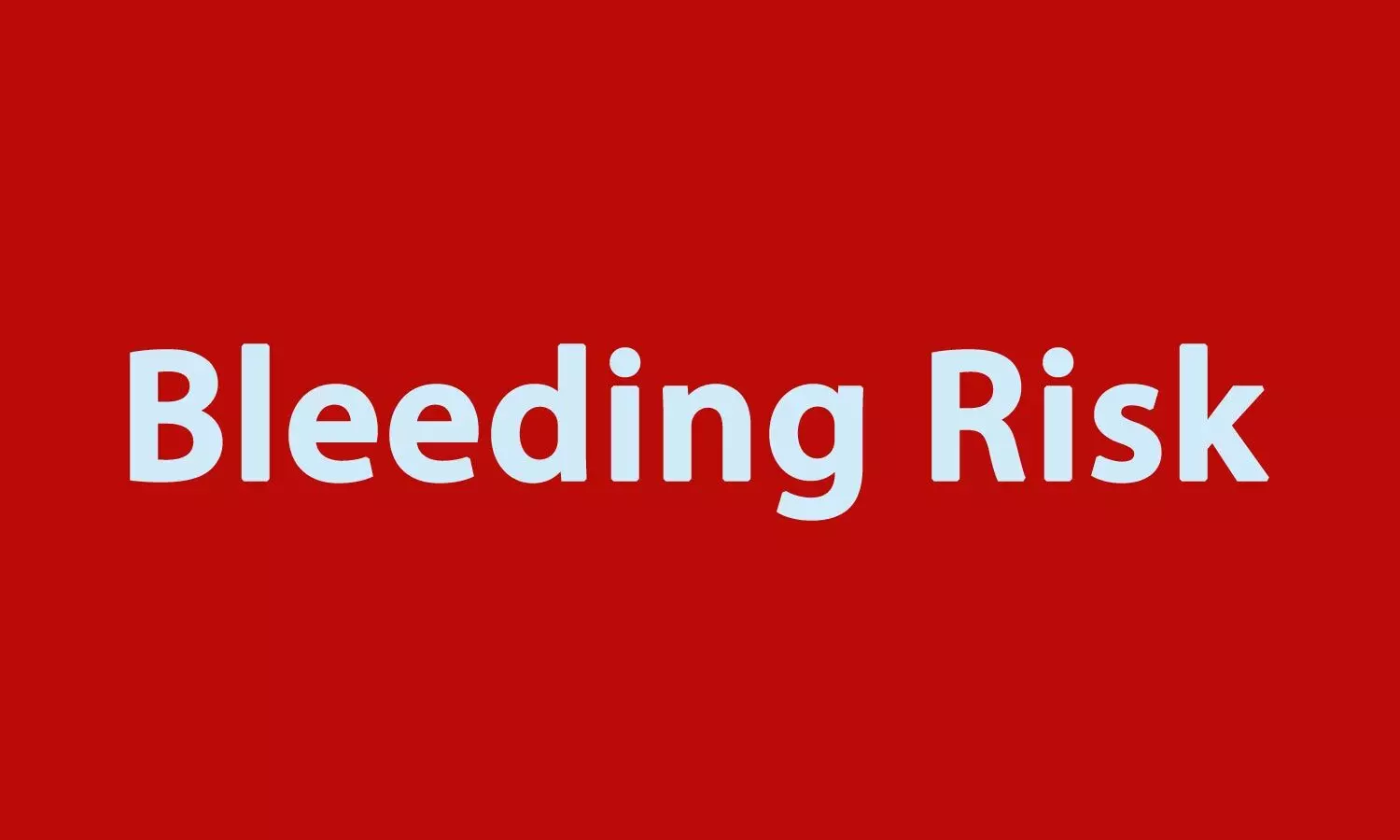 Clarithromycin use in older patients taking direct oral anticoagulants (DOACs) increases the risk for major hemorrhage requiring hospitalization when compared to azithromycin, a recent study suggests.

Clarithromycin is a commonly prescribed antibiotic-associated with higher levels of direct oral anticoagulants (DOACs) in the blood, with the potential to increase the risk of hemorrhage.
Hill K et. al. undertook the study to assess the 30-day risk of hospital admission with hemorrhage after co-prescription of clarithromycin compared with azithromycin among older adults taking a DOAC.
The study design was a retrospective, population-based cohort evaluation of elevated bleeding risk among older patients age ≥66 years taking DOACs with concomitant clarithromycin vs azithromycin, from June 23, 2009, to December 31, 2016. Patients on newly co-prescribed clarithromycin (n = 6592) vs azithromycin (n = 18 351) while taking a DOAC (dabigatran, apixaban, or rivaroxaban) in Ontario, Canada were included. The Funding for the study was provided by the Heart and Stroke Foundation of Canada.
The main outcomes assessed were hospital admission with major hemorrhage (upper or lower gastrointestinal tract or intracranial). Outcomes were assessed within 30 days of a co-prescription.
Researchers have made some important observations from the study.
· Clinicians should assess individual hemorrhage risk, anticoagulation needs, and antibiotic substitutes when co-prescribing DOACs and macrolides.
In situations in which concomitant clarithromycin/DOACs are inevitable, monitoring to prevent DOACs supratherapeutic levels is of utmost importance.
The results of the study revealed the following facts.
Among the 24 943 patients (12 493 women; mean [SD] age, 77.6 [7.2] years) in the study, rivaroxaban was the most commonly prescribed DOAC (9972 patients [40.0%]), followed by apixaban (7953 [31.9%]) and dabigatran (7018 [28.1%]).
Co-prescribing clarithromycin vs azithromycin with a DOAC was associated with a higher risk of hospital admission with major hemorrhage (51 of 6592 patients [0.77%] taking clarithromycin vs 79 of 18 351 patients [0.43%] taking azithromycin; adjusted hazard ratio, 1.71 [95% CI, 1.20-2.45]; absolute risk difference, 0.34%).
With this knowledge, the researchers concluded that, among adults of advanced age taking a DOAC, concurrent use of clarithromycin compared with azithromycin was associated with a small but statistically significantly greater 30-day risk of hospital admission with major hemorrhage.
The authors acknowledged some limitations in the study like limited generalizability, a small number of bleeding events, dosage adjustments adherence unaccounted for, unmeasured confounding.
The findings of the study have recently been published in JAMA Internal Medicine.
SUMMARY SOURCE: JAMA Internal Medicine
For the full article, click on the link: https://doi.org/10.1001/jamainternmed.2020.1835
Source : JAMA Internal Medicine