COVID-19 infection carries 100 times greater blood clotting risk than vaccination: Oxford Study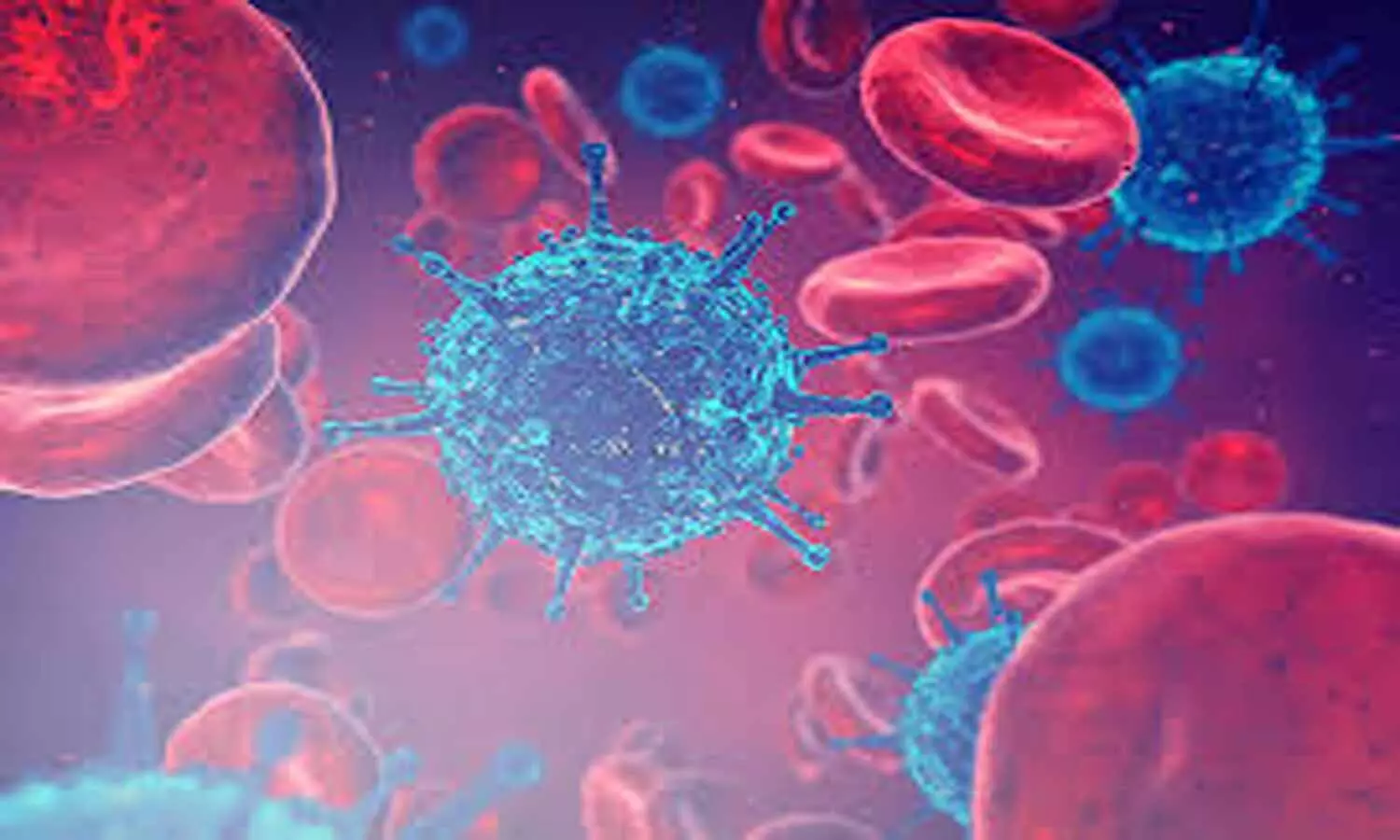 UK: People with COVID-19 are more likely to get blood clots in the brain than the general population and the recipients of current COVID-19 vaccines, according to a recent unpublished study led by University of Oxford researchers. The data highlights the risk of serious thrombotic events in COVID-19, and can help contextualize and inform debate about the risk-benefit ratio for current COVID-19 vaccines.
Researchers examined the incidence of CVT among roughly 500,000 patients diagnosed with COVID-19, nearly 500,000 who'd received the first dose of a COVID-19 mRNA vaccine, and roughly 175,000 with influenza diagnosed between January 2020 and March 2021. The incidence of portal vein thrombosis (PVT) was also assessed in these groups, as well as the baseline CVT incidence over a two-week period
For the purpose, they analysed an electronic health records network of 81 million patients at 59 healthcare systems, mainly in the United States.
Key findings of the study include:
The incidence of CVT after COVID-19 diagnosis was 39.0 per million people. This was higher than the CVT incidence after influenza (0.0 per million people, adjusted RR=6.73) or after receiving BNT162b2 or mRNA-1273 vaccine (4.1 per million people, adjusted RR=6.36).
The relative risks were similar if a broader definition of CVT was used.
For PVT, the incidence was 436.4 per million people after COVID-19, 98.4 after influenza, and 44.9 after BNT162b2 or mRNA-1273.
The incidence of CVT following COVID-19 was higher than the incidence observed across the entire health records network (0.41 per million people over any 2-week period).
Laboratory test results, available in a subset of the COVID-19 patients provide preliminary evidence suggestive of raised D-dimer, lowered fibrinogen, and an increased rate of thrombocytopenia in the CVT and PVT groups.
Mortality was 20% and 18.8% respectively.
"These data show that the incidence of CVT is significantly increased after COVID-19, and greater than that observed with BNT162b2 and mRNA-1273 COVID-19 vaccines," wrote the authors. "The risk of CVT following COVID-19 is alsohigher than the latest estimate from the European Medicines Agency for theincidence associated withChAdOx1 nCoV-19 vaccine (5.0 per million people)."
"Although requiring replication and corroboration, the present data highlight the risk of serious thrombotic events in COVID-19, and can help contextualizethe risks and benefits of vaccinationin this regard," they concluded.
Paul Harrison, Professor of Psychiatry and Head of the Translational Neurobiology Group at the University of Oxford, said: 'There are concerns about possible associations between vaccines, and CVT, causing governments and regulators to restrict the use of certain vaccines. Yet, one key question remained unknown: 'What is the risk of CVT following a diagnosis of COVID-19?'.
'We've reached two important conclusions. Firstly, COVID-19 markedly increases the risk of CVT, adding to the list of blood clotting problems this infection causes. Secondly, the COVID-19 risk is higher than we see with the current vaccines, even for those under 30; something that should be taken into account when considering the balances between risks and benefits for vaccination.'

Reference:
Cerebral venous thrombosis: a retrospective cohort study of 513,284 confirmed COVID-19 cases and a comparison with 489,871 people receiving a COVID-19 mRNA vaccine
Source : Oxford University