Covid-19 patients with existing Hemoglobinopathy may have more complications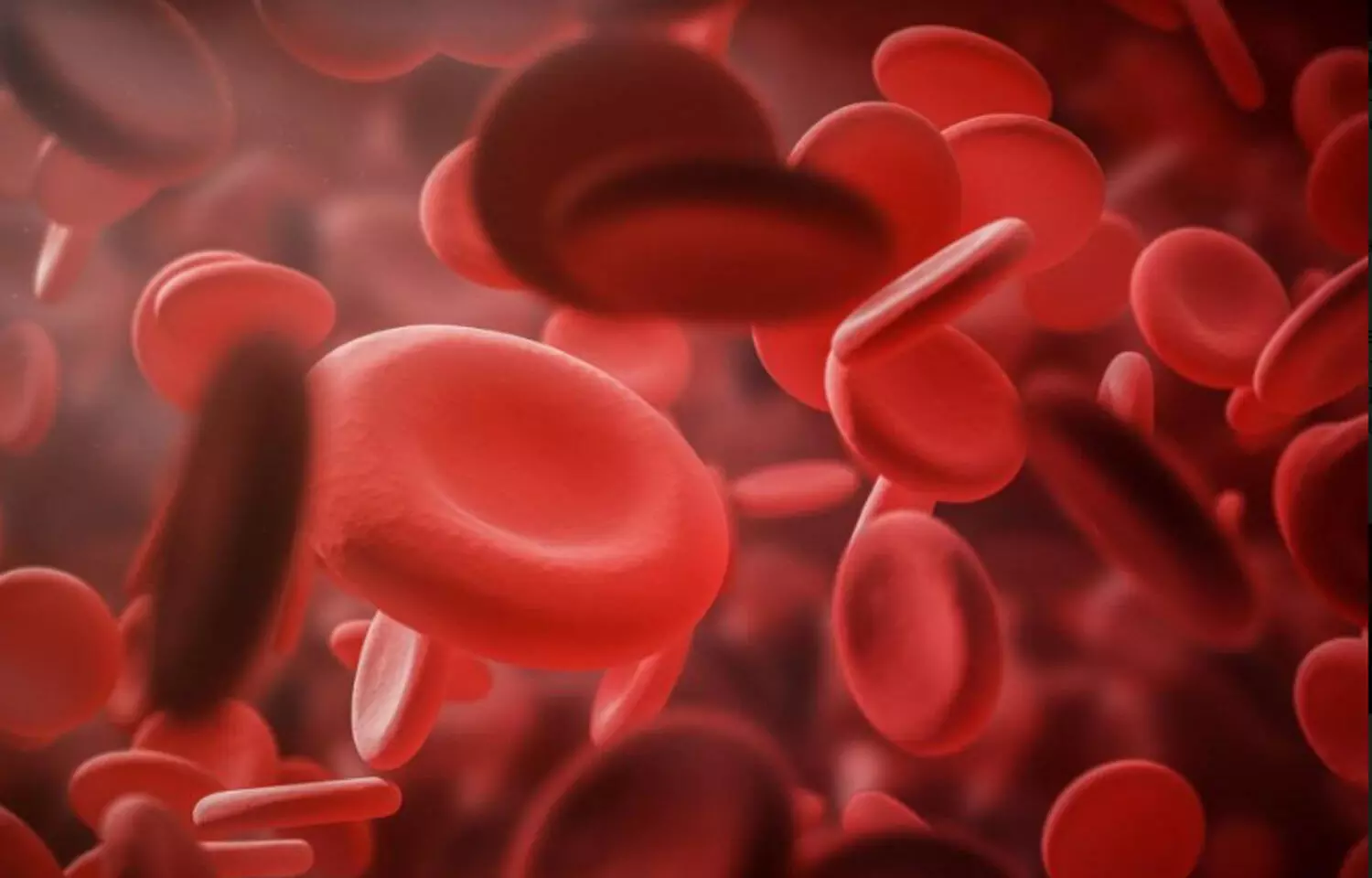 According to a new study done by Jun Xin Lee and colleagues, clinical presentation and lab results in individuals with hemoglobinopathy and those without were identical. Patients with hemoglobinopathy died at a higher rate than the general population, and those who have underlying cardiovascular or respiratory illnesses should be handled with extra vigilance.
The findings of this study were published in Frontiers of Medicine on 13th October, 2021.

Hemoglobinopathy is a chronic condition in and of itself. Patients with hemoglobinopathy are a distinct group with unique health requirements. Cardiopulmonary comorbidities that develop as a result of the illness are one of the leading causes of death and morbidity in this population. Concerns have been raised about whether this group of patients is more vulnerable to COVID-19 infection and a more severe course of disease due to their immunocompromised status and other comorbidities.
The purpose of this systematic review was to offer an overview of the clinical profile and outcome of COVID-19 infection in hemoglobinopathy patients. COVID-19 mortality rates and predictors were also discovered.
A systematic search was undertaken in five electronic databases (PubMed, Scopus, Web of Science, Embase, and WHO) in accordance with PRISMA principles. COVID-19 database) for publications published between December 1, 2019 and October 31, 2020. We considered all publications that had laboratory-confirmed COVID-19 patients with underlying hemoglobinopathy. The Joanna Briggs Institute (JBI) critical assessment checklists were used to assess methodological quality. This study comprised 31 papers with data on 246 people with hemoglobinopathy.
The key findings of this study are:
1. Clinical symptoms of COVID-19 infection in individuals with hemoglobinopathy were comparable to those seen in the general population.
2. Vaso-occlusive crises occurred in 55.6% of sickle cell disease patients who were infected with COVID-19.
3. The mortality rate from COVID-19 infection was 6.9% in individuals with hemoglobinopathy.
4. After controlling for age, gender, hemoglobinopathy type, and oxygen supplementation, respiratory and cardiovascular comorbidities were found to be significant predictors of death.
5. When compared to the general population, patients with hemoglobinopathy had a greater death risk from COVID-19 infection.
In conclusion, Clinicians who treat COVID-19 patients with underlying hemoglobinopathy should be extremely cautious, especially if other cardiovascular or respiratory comorbidities are present. More large-scale, long-term research is needed to assess the effect and long-term morbidity of COVID-19 infection in hemoglobinopathy patients.
Reference:
Lee JX, Chieng WK, Lau SCD, Tan CE. COVID-19 and hemoglobinopathies: a systematic review of clinical presentations, investigations, and outcomes. Front Med (Lausanne). 2021;8:757510. doi:10.3389/fmed.2021.757510
Source : Frontiers of Medicine