Death toll of coronavirus crosses deaths caused by SARS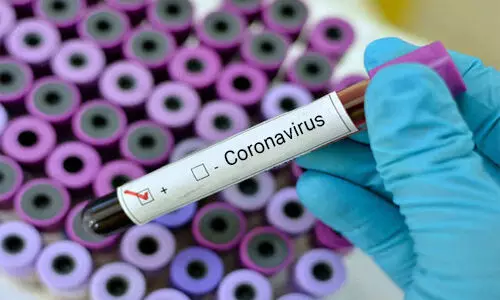 The novel coronavirus that recently originated in China has grabbed headlines and caused concern among public health officials around the world.
Coronaviruses are a large family of viruses that can cause respiratory illnesses such as the common cold, according to the Centers for Disease Control and Prevention (CDC).
The National Health Commission (NHC) said on Monday that death toll from a coronavirus outbreak in mainland China had crossed 900 as of the end of Sunday.The number of new deaths on Sunday rose 97, the NHC said in a statement on its website, another daily record increase.
The death toll has officially passed that of the SARS outbreak of 2002–2003. Additionally, Chinese officials reported over 40,000 confirmed cases of 2019-nCoV.Across mainland China, there were 3,062 new confirmed infections on Sunday, bringing the total number so far to 40,171.The number of new confirmed infections on mainland China on Sunday increased, after declining on Saturday below 3,000 cases for the first time since Feb. 2.
The first American fatality from 2019-nCoV has also occurred — an American woman in Wuhan, China. She was reportedly 60 years old and had comorbid conditions, according to the New York Times.
Dr. Anthony Fauci, director of the National Institute of Allergy and Infectious Diseases, said on Friday that a randomized trial of the antiviral remdesivir has begun in China, where patients will receive the drug plus standard care or standard care alone.
The registration for clinical trials on the antiviral drug Remdesivir has been approved, and the first batch of pneumonia patients infected by the novel coronavirus (2019-nCoV) are expected to start taking the drug on Thursday, according to an official conference Wednesday.
Meanwhile the 34-year-old Chinese doctor who was silenced by police for warning about the coronavirus outbreak has died after contracting that virus. China's Communist Party has said it will send a team to investigate the death, The New York Times reported.
For further reference log on to
Source : Reuters