Favipiravir use in COVID-19 patients may lead to nephrotoxicity: Case study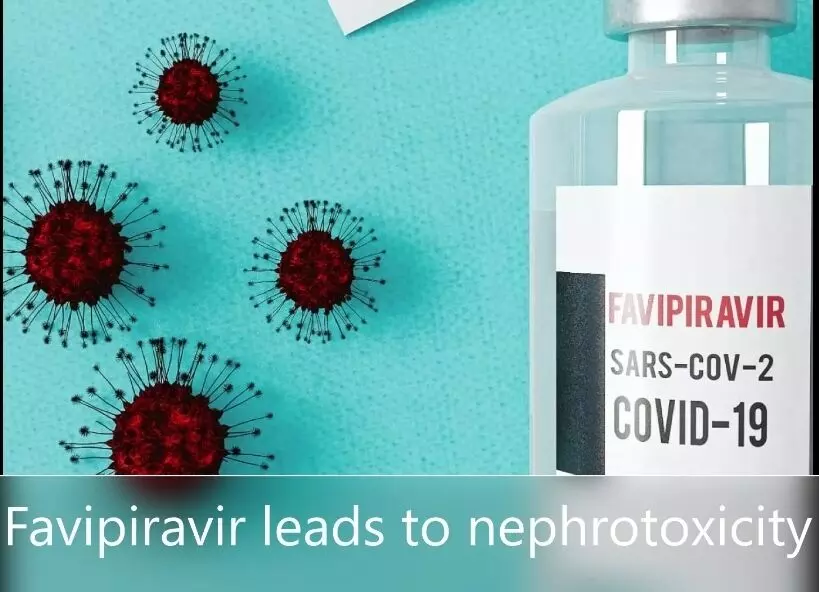 Since December 2019, a novel coronavirus called SARS-CoV-2 (severe acute respiratory syndrome coronavirus 2) has caused an international outbreak of respiratory illness described as COVID-19. The kidney is the second vital organ affected by COVID 19 after lungs and Acute Kidney Injury (AKI) is prevalent in COVID-19 patients.
Previous studies have revealed that some antiviral agents may be effective against COVID-19 in the general population, but the pharmacokinetics and pharmacodynamics of these agents in renal dysfunction patients remain under investigation. Researchers of NMC Speciality Hospital, United Arab Emirates reported two cases of Favipiravir induced nephrotoxicity in the Journal of The Association of Physicians of India.

CASE 1 FINDINGS WERE:
Researchers witnessed 38 years male with Severe Acute Respiratory Syndrome Coronavirus 2 and moderate pneumonia confirmed by reverse transcriptase-polymerase chain reaction positive (RT-PCR). They treated him with hydroxy-chloroquinine (HCQ) 400 mg BID followed by 200 mg BID for 10 days and favipiravir at 1600 mg BID followed by 600 mg BID for 5 days. After treatment with favipiravir for 3 days, physicians observed a rise in the creatinine levels with good urine output. So they discontinued favipiravir and the creatinine levels progressively decreased in 48 hours and reached baseline in five days.
CASE 2 FINDINGS WERE:
They further reported a 51-year male with RT-PCR positive, severe COVID-19. He was started on HCQ and favipiravir at the same dose as in case one along with methylprednisolone 40 mg BID and enoxaparin 40 mg subcutaneous once daily. After administration of favipiravir for 48 hours, the patient presented with symptoms of non-oliguria and physicians observed increased level of creatinine. So favipiravir was stopped and renal functions improved in three days.
In both the cases, researchers noted that patients were presented with symptoms of renal dysfunction after administered with favipiravir and the symptoms resolved in 24-48 hours once the treatment was discontinued which proves the temporal association of drug-induced nephrotoxicity.
The authors noted, "The patients had normal renal functions at baseline, did not have any hemodynamic alterations and superadded bacterial or fungal sepsis --There are no reports of nephrotoxicity with favipiravir and drug insert advises for general caution about monitoring of AKI. The nephrotoxicity is known with other anti-viral agents and involves either direct renal tubular toxicity (e.g. cidofovir) or crystal nephropathy (e.g. acyclovir)".
The authors concluded, "we believe as many repurposed drugs are being used for COVID-19 on experimental and compassionate basis without well-conducted research, the clinicians need to be very careful of any new adverse event. The AKI like in any other patient needs comprehensive review for all possible etiology before linking it to COVID-19".
For further information:
https://www.japi.org/x2749434/favipiravir-induced-nephrotoxicity-in-two-patients-of-covid-19
Article Source :
Journal of The Association of Physicians of India