Fish oil supplements boost fertility in healthy men, finds JAMA study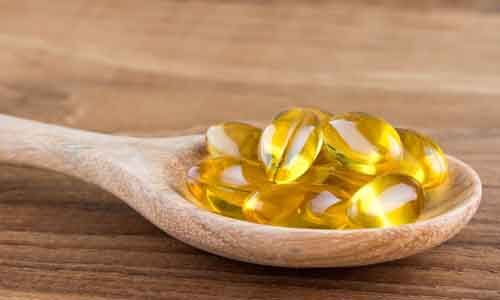 Denmark: Healthy men who consume fish oil supplements are likely to have a better reproductive health or fertility, a recent study in JAMA Network Open has suggested.
According to the study, the intake of fish oil supplements -- high in omega-3 fatty acids -- was associated with larger testes, higher sperm count and improved levels of reproductive hormone levels.
"The composition of the sperm cell membrane with rich fatty acid content is critical for proper sperm function. The sperm cell membrane plays a critical role in the key fertilization events. Omega-3 in the sperm membrane increases as the sperm matures and it cannot be synthesized in humans and needs to come from diet," explain the researchers.
Infertility affects approximately 15% of all couples, and approximately 40% to 50% of these fertility issues are due to male factors. Human semen quality (ie, sperm count and concentration) has declined worldwide, and this decrease is greater in certain geographic regions, specifically in developed and industrialized countries. This could be due to lifestyle and behavioral changes as well as possible exposure to chemicals.
Supplement intake of ω-3 polyunsaturated fatty acid has been found to improve semen quality among men with infertility, but the association with semen quality among healthy men is unknown.
Tina Kold Jensen, Department of Environmental Medicine, University of Southern Denmark, Odense, Denmark, and colleagues determined if intake of ω-3 fatty acid supplements is associated with testicular function as measured by semen quality and reproductive hormone levels among healthy men.
The study included 1679 young Danish men recruited from the general population between January 1, 2012, and December 31, 201 -- 98 men (5.8%) reported use of fish oil supplements during the past 3 months, of whom 53 (54.1%) reported intake on 60 or more days. During their appointments, the men filled out a questionnaire, underwent a physical exam, delivered a semen sample and had blood drawn. They were asked about diet, vitamins or dietary supplements, lifestyle and health issues, and specifically about testicular health issues, such as inguinal hernias, and about sexually-transmitted diseases.
The men were also asked about alcohol consumption, tobacco and marijuana use, and whether their mothers had smoked during pregnancy.
Key findings of the study include:

After adjustment and compared with men with no supplement intake, men with fish oil supplement intake on fewer than 60 days had semen volume that was 0.38 mL higher, and men with fish oil supplement intake on 60 or more days had semen volume that was 0.64 mL higher.
Testicular size in men with supplement intake on fewer than 60 days was 0.8 mL larger and in men with fish oil supplement intake on 60 or more days was 1.5 mL larger compared with men with no supplement intake.
After adjustment, men with fish oil supplement intake had a 20% lower follicle-stimulating hormone level and 16% lower luteinizing hormone level compared with men with no supplement intake.
There were no associations of intake of other supplements with measures of testicular function.
"Because it is an observational study nothing can be said about if there is a causal relationship between fish oil supplements and testicular function. However, this could be a good starting point for conducting other well-designed randomized controlled trial," wrote the authors.
"Until such a study is done, no recommendations can be made about fish oil and fertility," they concluded.
The study, "Associations of Fish Oil Supplement Use With Testicular Function in Young Men," is published in JAMA Network Open.

Source : JAMA Network Open