Frailty important predictor of mortality in elderly with COVID 19, finds study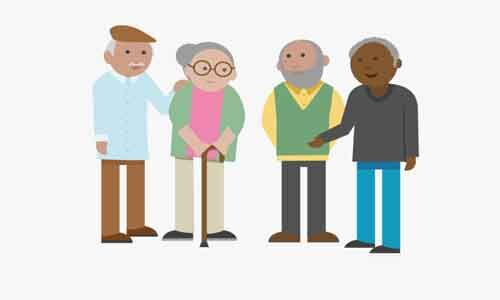 A recently published study in the International Journal of Infectious Diseases,has suggested that higher age, chronic kidney disease and previous stroke significantly contribute to a fatal outcome in hospitalized patients with COVID-19. The team of researchers further highlighted that in patients aged 65 years and older,Clinical Frailty Scale (CFS) was the strongest prognostic factor for mortality.

In the rise of the pandemic, older and frail patients with rapid progress of respiratory failure, questions regarding optimal clinical management and limitations of life sustaining treatment have been raised over and again. In the light of the difficulty to make well-grounded decisions on advanced life support treatment for this patient group, researchers under Sara Tehrani, from the Karolinska Institutet, Department of Clinical Sciences, Sweden, sought to bridge this gap.

This study focused on the baseline characteristics and clinical outcome of 255 in-patients with COVID-19 admitted to a University Hospital in Stockholm between early March and late April of 2020 with a 60-day follow-up. Patient data was extracted manually from the electronic health records using a standardized protocol.
The main aim was to investigate the demographics, co-morbidities and death rate in hospitalized patients with confirmed COVID-19. In addition, the team went forward with a hypothesis that functional status, according to Clinical Frailty Scale (CFS), in patients aged 65 years and older is a better predictor of poor outcome than age and co-morbidities.
On data analysis, the following key facts emerged.
The age of the study population ranged between 20 and 103 years, (mean age was 66 ± 17 years).
Hypertension, diabetes mellitus and obesity were the three most prevalent comorbidities. At the 60-day follow-up, 70 patients (27%) had died.
In multivariate analyses, age, chronic kidney disease and previous stroke were associated with death.
Most fatal cases (90%) occurred in older patients. Among the older patients, CFS was the only predictor of death in multivariate analyses.
Observing the results the team highlighted some facts.
Male predominance and obesity is commonly found in hospitalized COVID-19 patients.
Chronic kidney disease and previous stroke are independent risk factors for death.
Clinical frailty scale is the strongest predictor for mortality among older patients.
For the full article follow the link: DOI: https://doi.org/10.1016/j.ijid.2020.10.071
Primary source: International Journal of Infectious Diseases
Source : International Journal of Infectious Diseases