Iberdomide found effective in SLE in higher doses compared to placebo: NEJM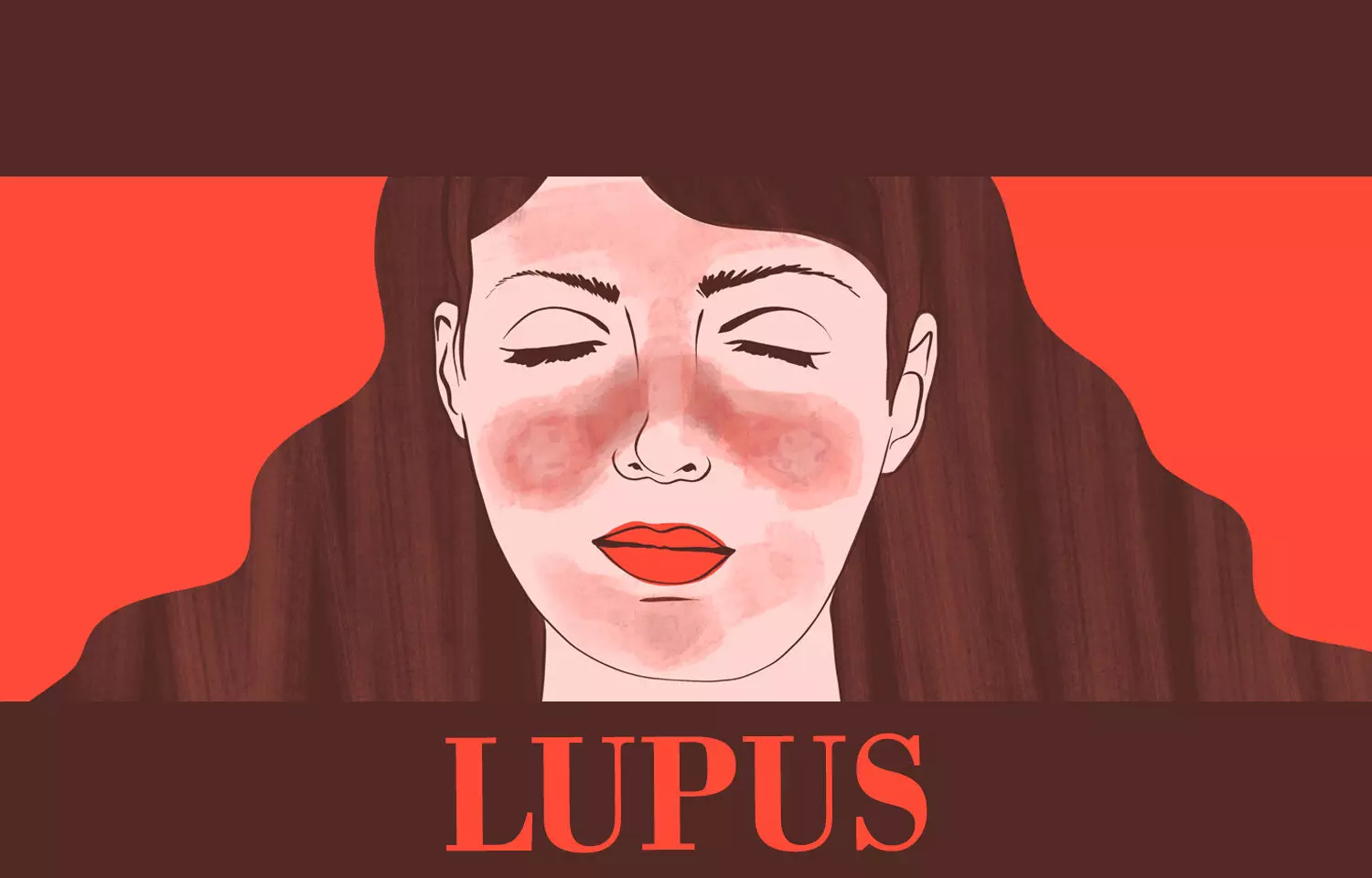 USA: Iberdomide was found effective in achieving study endpoints in SLE patients in higher doses compared to placebo in a new study. The study found that Iberdomide at 0.45 mg resulted in a larger percentage of patients with a systemic lupus erythematosus (SLE) Responder Index (SRI-4) response than placebo in patients with SLE.
The findings of this study were published in The New England Journal of Medicine.
Iberdomide, a cereblon modulator that promotes the degradation of the transcription factors Aiolos and Ikaros, which influence leukocyte development and autoimmune, is being studied as a therapy for systemic lupus erythematosus.
Patients with moderate-to-severe SLE were randomly allocated in a 2:2:1:2 ratio to receive either oral iberdomide (0.45 mg, 0.30 mg, or 15 mg) or placebo once daily for 24 weeks in this randomized, placebo-controlled, double-blind research. Iberdomide, a cereblon modulator with high affinity, functions via influencing leukocyte formation and autoimmune.
Eligible patients were 18 years of age or older, satisfied the American College of Rheumatology SLE classification criteria, had a SLEDAI-2K score of 6 or more, a clinical SLEDAI-2K score of 4 or more, and antinuclear antibody titers of 1:40 or higher. At week 24, the primary endpoint was the SRI-4. SRI-4 was defined as a 4 point or greater decrease in the Systemic Lupus Erythematosus Disease Activity Index 2000 score, no gain of 0.3 point or more in the Physician's Global Assessment (PGA) score and no new disease activity. The percentage of patients with a 50% or more decrease in the Cutaneous Lupus Erythematosus Disease Area and Severity Index (CLASI)–Activity Score was a secondary objective (CLASI-A).
The results were as follow:
1. The assigned intervention was administered to a total of 288 patients: 81 got iberdomide at a dose of 0.45 mg, 82 received iberdomide at a dose of 0.30 mg, 42 received iberdomide at a dose of 0.15 mg, and 83 received placebo.
2. At week 24, the percentages of patients with an SRI-4 response were 54% in the iberdomide 0.45-mg group, 40% in the iberdomide 0.30-mg group, 48% in the iberdomide 0.15-mg group, and 35% in the placebo group, with no significant differences between the groups that received lower iberdomide doses and the placebo group.
3. Urinary tract and upper respiratory tract infections, as well as neutropenia, were among the side effects of iberdomide.
In conclusion, in individuals with SLE, iberdomide at the highest dosage was better than placebo in terms of the primary end goal of an SRI-4 response at 24 weeks, but not at lower levels. Longer and bigger trials are needed to assess the efficacy and safety of iberdomide in SLE patients.
Reference:
Merrill JT, Werth VP, Furie R, van Vollenhoven R, Dörner T, Petronijevic M, Velasco J, Majdan M, Irazoque-Palazuelos F, Weiswasser M, Korish S, Ye Y, Gaudy A, Schafer PH, Liu Z, Agafonova N, Delev N. Phase 2 Trial of Iberdomide in Systemic Lupus Erythematosus. N Engl J Med. 2022 Mar 17;386(11):1034-1045. doi:10.1056/NEJMoa2106535. PMID: 35294813

Source : The New England Journal of Medicine Medical Dialogues consists of a team of passionate medical/scientific writers, led by doctors and healthcare researchers. Our team efforts to bring you updated and timely news about the important happenings of the medical and healthcare sector. Our editorial team can be reached at editorial@medicaldialogues.in.