Ibuprofen use safe in Covid 19 infection, says FDA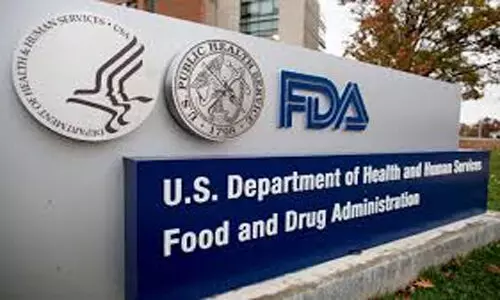 The U.S. Food and Drug Administration has refuted any scientific evidence connecting the use of non-steroidal anti-inflammatory drugs (NSAIDs), including ibuprofen, with worsening COVID-19 symptoms. FDA said that it was aware of news reports stating the use of these medicines could worsen the infection caused by the coronavirus.
Reports about a possible association began after publication of a letter in the journal Lancet Respiratory Medicine. The authors had hypothesized that since ibuprofen increases an enzyme (angiotensin-converting enzyme 2 [ACE2]) through which severe acute respiratory syndrome coronavirus 2 (SARS-CoV-2) binds to target cells, its use could potentially "facilitate infection with COVID-19".
As a result of these reports,the demand for alternatives such as Johnson & Johnson's Tylenol surged, prompting the drugmaker to scale up production more so after France's health minister suggested that NSAIDs could worsen COVID-19,
Most ibuprofen-containing medicines are authorised as a painkiller and also as an antipyretic . They are widely available over the counter and on prescription. Oral ibuprofen (over the counter or with a prescription) is used, depending on the presentation, in adults, children and infants from the age of three months, for the short-term treatment of fever and/or pain such as headaches, flu, dental pain and dysmenorrhoea . Ibuprofen is also prescribed for the treatment of arthritis and rheumatic conditions.
Ibuprofen has also been authorised centrally as Pedea to treat 'patent ductus arteriosus' in newborn premature babies.
The issue is being further investigated and more information will be made public when available, the FDA said
However, the agency added that all prescription NSAID labels warn that the use of these medicines may diminish the utility of diagnostic signs in detecting infections.
Earlier the European Medicines Agency also said that there is no scientific evidence showing that the widely used anti-inflammatory drug ibuprofen worsens the effects of the coronavirus.
The agency said that it was aware of reports, especially on social media, which raise questions about whether non-steroidal anti-inflammatory medicines (NSAIDs) such as ibuprofen could worsen coronavirus disease (COVID-19). But there is currently no scientific evidence establishing a link between ibuprofen and worsening of COVID‑19. EMA is monitoring the situation closely and will review any new information that becomes available on this issue in the context of the pandemic.
For further reference log on to:
FDA
Source : FDA