New coronavirus disease may be contained but need to act fast: WHO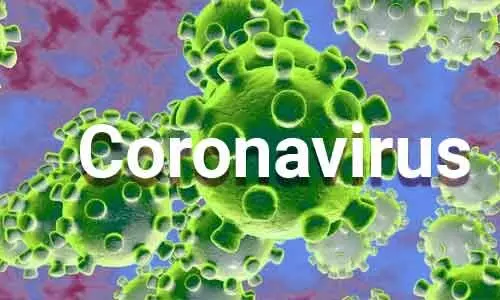 The window of opportunity to contain the wider international spread of the epidemic of the New coronavirus disease is closing, the World Health Organization (WHO) warned on Friday, and countries must act fast if they are to control it.
Asked whether the outbreak is at a "tipping point" after new cases and deaths from COVID-19 were reported in Iran and Lebanon, the WHO's director-general, Tedros Adhanom Ghebreyesus, said he still believed the virus could be contained, but added: "The window of opportunity is narrowing, so we need to act quickly before it closes completely."
A novel coronavirus, designated as 2019-nCoV, emerged in Wuhan, China, at the end of 2019. As of January 24, 2020, at least 830 cases had been diagnosed in nine countries: China, Thailand, Japan, South Korea, Singapore, Vietnam, Taiwan, Nepal, and the United States.
Twenty-six fatalities occurred, mainly in patients who had serious underlying illness. Although many details of the emergence of this virus — such as its origin and its ability to spread among humans — remain unknown, an increasing number of cases appear to have resulted from human-to-human transmission.
There is no current evidence from RCTs to recommend any specific anti-nCoV treatment for patients with suspected or confirmed 2019-nCoV infection.
The World Health Organization declared the outbreak a public health emergency of international concern, researchers across the globe are furiously working on vaccines against COVID-19, and governments including the U.S. and U.K. have allocated more funds to boost research and development.
But at last,there is good news. According to WHO briefing cases of New COVID-19 are declining.
China now has over 74,000 confirmed cases and over 2100 deaths. But the country only reported 400 new cases of confirmed infection on Feb. 19, continuing a decline. "We're encouraged by this trend, but this is no time for complacency," said World Health Organization director-general Tedros Adhanom Ghebreyesus.
Two passengers from the Diamond Princess cruise ship have died. Both patients had comorbidities and were in their 80s.
Iran has reported its first five cases. Two patients died.
The WHO expects preliminary results from clinical trials of two potential treatments — the HIV therapy lopinavir/ritonavir and the antiviral remdesivir — in about 3 weeks.
Source : WHO