One in Six Overdose deaths misconstrued as cardiac arrest, finds study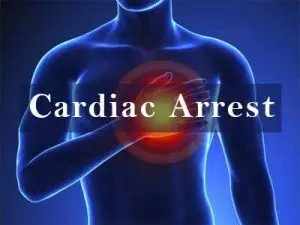 San Fransisco: About one in six deaths from prescription or nonprescription overdose are misconstrued as being deaths from cardiac arrest, a recent study in the journal Annals of Internal Medicine has suggested.

Deaths from overdose have increased dramatically over the past decade. Although many cases of overdose are obvious, with a history of evidence or ingestion of drug at the scene, others are presented occultly as out-of-hospital cardiac arrest (OHCA) with emergency medical services (EMS) primary impression of cardiac arrest but no history or overt signs of overdose. Characterization and recognition of these deaths are required for accurate estimation of overdose mortality.

Zian H. Tseng, cardiologist and electrophysiologist at the University of California, San Francisco, and colleagues reviewed postmortem toxicology reports of 529 patients (159 women) who succumbed to out-of-hospital cardiac arrest from Feb. 1, 2011, to March 1, 2014.
They also reviewed postmortem toxicology reports from an extended cohort of 242 patients who were documented to have died from the same cause after March 2014 — but not all of whom had autopsies.
Key findings of the study include:
15% of the deaths in the first cohort and 22% of the deaths in the extended cohort were adjudicated as occult overdoses.
Compared with patients with non-overdose cardiac arrest deaths, those with overdose deaths were younger and more commonly white or Black than Asian or Latino.
In both cohorts, the most common drug classes associated with overdose deaths were opioids, sedative-hypnotics and stimulants.
Most people in both cohorts with overdose deaths tested positive for multiple intoxicants (75.9% and 55.6%, respectively).
Many of these deaths involved people in their 60s and 70s who were sick.
Many times, the deaths involved prescription drugs, including opioids. Some deaths were the result of interactions with their prescription medicines.
The data also suggested broader use of reversal agents at the scene of resuscitation, since it does not take much time to use, is inexpensive, has very little downside and many lives could be saved.
"Our findings may not be generalizable to other communities with different demographic characteristics and prevalence of substance use," concluded the authors.

The study, "Occult Overdose Masquerading as Sudden Cardiac Death: From the POstmortem Systematic InvesTigation of Sudden Cardiac Death Study," is published in the journal Annals of Internal Medicine.
Source : Annals of Internal Medicine