Probiotics supplementation may help control high BP, finds study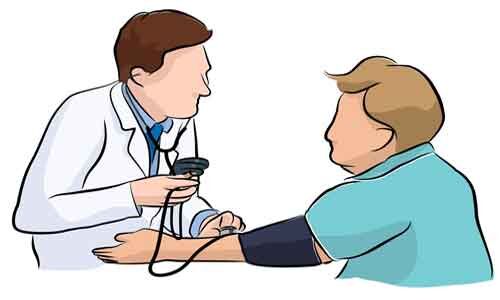 Researchers have found that probiotics supplementation may be used as an antihypertensive agent. The new study has been published in the journal of Lipids in Health and Disease.
Fermented milk has over the last decade been intensively studied because of the putative antihypertensive effect.
The researchers conducted a study to assess the role of probiotics support therapy in blood pressure and, as a kind of convenient and economic drugs for prevention and auxiliary treatment of hypertension.
Hypertension is a risk factor for cardiovascular disease, which is becoming a worldwide health problem for human being
A systemic review and meta-analysis were conducted to analyze the impact of probiotics consumption on blood pressure. The databases of MEDLINE, EMBASE, Clinical trials, CNKI and the Cochrane library were searched along with grey literature and references.
In all 23 randomized controlled trials including a total of 2,037 participants were enrolled.
Probiotic consumption significantly changed systolic blood pressure (SBP) by − 3.05 mmHg and diastolic blood pressure (DBP) by − 1.51 mmHg. Subgroup analysis indicated that the benefit effect of probiotics supplementation in SBP was only observed in hypertension or type 2 diabetes patients, and the decreased DBP level by probiotics supplementation was only observed in hypertension patients .This effect could only last for a short-term time of 8 or 10 weeks, but not for a long-term time.
There were several potential limitations in the present study. First, significant heterogeneity was identified among the included trials.
This meta-analysis found a moderate and statistically significant reduction for either systolic blood pressure or diastolic blood pressure with probiotics supplement compared with controls. Therefore, it was noted that probiotics is a potential for the dietary treatment of hypertension.
Thus, probiotics supplement should be used as an antihypertensive agent. Considering the potential limitations in this study, more larger-scale, long-time RCT are needed to confirm the accurate effect of probiotics on blood pressure.
For further reference log on to:
Qi, D., Nie, X. & Zhang, J. The effect of probiotics supplementation on blood pressure: a systemic review and meta-analysis. Lipids Health Dis 19, 79 (2020). https://doi.org/10.1186/s12944-020-01259-x
.
Source : journal of Lipids in Health and Disease