Tolperisone relaxes muscles without impairing driving ability or cognition: Study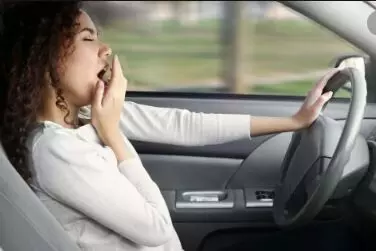 Tolperisone is a centrally acting muscle relaxant under development in the United States as a treatment for acute and painful symptoms of muscle spasms.
According to a recent research report, Subjects who received tolperisone (150 mg TID), centrally acting muscle relaxant, experienced no impact on various measures of driving, self-reported sleepiness, and cognition measures compared to placebo, in contrast to those who received the widely used muscle relaxant cyclobenzaprine (10 mg TID).

With a sedentary lifestyle taking over, low back pain (LBP) is ranked among the top 5 reasons for visits to a physician in the United States. Owing to an overdose of over the counter available NSAIDs, a large proportion of Patients now receive skeletal muscle relaxants (SMRs) for treatment of acute LBP; though effective for short‐term relief, they are responsible for up to 50% of AEs in this patient population.
According to the US Drug Enforcement Administration, Cyclobenzaprine, the most prescribed SMR for the treatment of LBP very frequently triggers somnolence, making it unsafe to drive or operate machinery while on this medication.
Another centrally acting muscle relaxant is Tolperisone , which has been available in Europe and Asia for more than 30 years and is currently under investigation in the United States. In contrast with other centrally acting muscle relaxants, tolperisone has not been associated with hepatotoxicity, drowsiness, or impairment of cognitive function.
With this in mind, Judy Caron and the team sought to carry out a study to investigate the safety and cognitive effects of tolperisone compared to placebo and the widely used muscle relaxant cyclobenzaprine in healthy volunteers.
Researchers designed it as a three‐way, randomized, blinded, three‐period crossover study.
Subjects, aged 21‐55 years, were randomized to 1 of 3 treatment arms to receive tolperisone (150 mg), cyclobenzaprine (10 mg), or placebo 3 times per day (TID) in 3 separate study periods. Subjects completed a driving test on the Cognitive Research Corporation's Driving Simulator (CRCDS Mini‐Sim), a validated driving simulator, on day 1 at a time to maximum plasma concentration, on day 2 before the morning dose of study drug, and day 3 at steady state following the morning dose. The primary endpoint was the standard deviation of lateral position, a measure of weaving.
The following key facts emerged.
The performance of subjects who had received tolperisone was not significantly different from those who had received a placebo in terms of the primary endpoint
Subjects who had received tolperisone also performed comparably to those who had received a placebo on a range of secondary measures assessing driving ability, cognition, and psychomotor performance.
In contrast, subjects who had received cyclobenzaprine showed significant impairment compared to placebo (P < .01) on the primary endpoint of the standard deviation of lateral position and the majority of the secondary endpoints of driving ability.
Despite their markedly poorer driving performance after receiving cyclobenzaprine, few subjects reported feeling unsafe to drive on day 1 (10.3%) and day 2 (3.4%).
The incidence of adverse events was similar for tolperisone (36.4%) and placebo (29.0%) and was greater for cyclobenzaprine (45.4%).
"Once efficacy is established, and tolperisone would represent a novel SMR with the ability to treat patients without the drowsiness associated with other known SMRs and would be an important alternative for the treatment of acute muscle spasms ." the team said.
For the ful article click on the link: https://doi.org/10.1111/jcpt.13165
Primary source: Journal of Clinical Pharmacy and Therapeutics
Source : Journal of Clinical Pharmacy and Therapeutics