USFDA approves Monoferric injection for treatment of iron deficiency anemia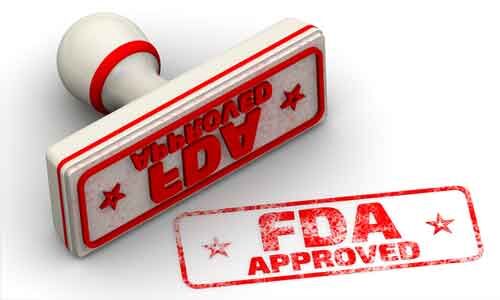 USA: The U.S. Food and Drug Administration (FDA) has approved Pharmacosmos Therapeutics' Monoferric (ferric derisomaltose) injection 100 mg/mL. Monoferric, a complex of iron (III) hydroxide and derisomaltose, is indicated for the treatment of iron deficiency anemia (IDA) in adult patients intolerant to oral iron or those who had an unsatisfactory response to oral iron, or who have non-hemodialysis dependent chronic kidney disease.
The WHO states that iron deficiency is the most common and widespread nutritional disorder in the world and is the most common cause of anemia globally. It affects a large number of children and women in non-industrialized countries and is the only nutrient deficiency which is also significantly prevalent in virtually all industrialized nations.
"Iron deficiency anemia remains a serious health issue both in the United States and globally," said Michael Auerbach, MD, FACP, Clinical Professor of Medicine at Georgetown University School of Medicine in Washington DC. "I am very happy that Monoferric, which is supported by a robust clinical trial programme, is now approved in the United States for the administration of a total dose infusion in a single visit, making it the first intravenous iron formulation in the United States to receive such an approval."
The approval was based on 2 randomized, open-label clinical trials that compared the efficacy and safety of Monoferric with iron sucrose in a total of 3050 adult patients with IDA of different etiologies.
Trial 1 (FERWON-IDA) included 1512 patients who had intolerance to oral iron or who had had unsatisfactory response to oral iron or for whom there was a clinical need for rapid repletion of iron stores. Trial 2 (FERWON-NEPHRO) included patients who had non-dialysis dependent chronic kidney disease. The primary end point for both trials was the change in hemoglobin (Hb) from baseline to week 8.

Results from both trials demonstrated Monoferric to be noninferior to iron sucrose based upon the change in Hb from baseline to week 8.
Trial 1 showed a statistically significant mean change in Hb of 2.49g/dL for both Monoferric (95% CI, 2.41-2.56) and iron sucrose (95% CI, 2.38-2.59) treatment arms.
In Trial 2, patients treated with Monoferric and iron sucrose exhibited a mean change in Hb of 1.22g/dL (95% CI, 1.14-1.31) and 1.14g/dL (95% CI, 1.03-1.26), respectively.
The most common adverse reactions observed were nausea and rash.
Adjudicated serious or severe hypersensitivity reactions occurred in 6 out of 2008 patients (0.3%) treated with Monoferric.
Monoferric will be supplied in 100mg/mL, 500mg/5mL, and 1000mg/10mL single-dose vials for intravenous infusion after dilution.