Vitamin D, calcium supplements, multivitamins do not prevent or treat CVD: JACC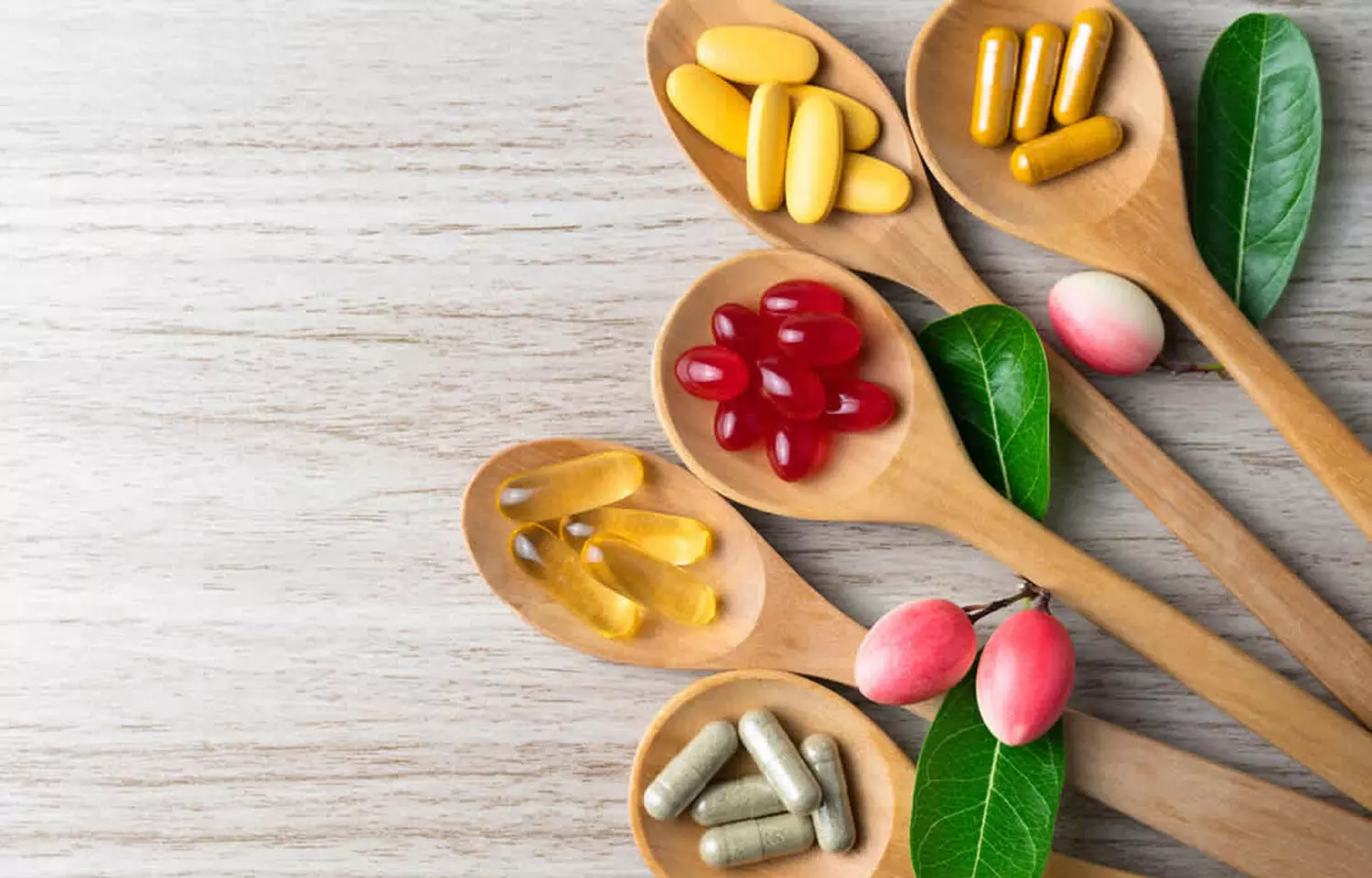 Delhi: Two recent reviews have found dietary supplements, particularly vitamin D and calcium to be futile for the prevention of cardiovascular disease (CVD). The reviews are published in the Journal of the American College of Cardiology.
The first review by Erin D. Michos, Johns Hopkins University, Baltimore, Maryland, USA, and colleagues examined the currently available evidence investigating whether vitamin D and calcium supplements are helpful, harmful, or neutral for cardiovascular health.
They suggested to discourage the use of supplemental vitamin D for cardiovascular health as there is no solid evidence including from recent randomized controlled trials, that it provides any benefit for cardiovascular risk reduction.
Further, some (but not all) observational and RCT studies of calcium supplementation have suggested potential for cardiovascular harm. So, calcium supplementation should be used cautiously, striving for recommended intake of calcium predominantly from food sources
"Although vitamin D does not appear to be harmful to cardiovascular health, the lack of a demonstrable benefit of supplementation in RCTs should discourage its use for this purpose, favoring optimizing vitamin D status through dietary intake and modest sunlight exposure instead and reserving vitamin D supplements only for documented 25(OH)D deficiency," wrote Michos and colleagues.
"Calcium supplements are widely used for optimizing bone health; however, studies have emerged that suggest potential for cardiovascular harm. Therefore, calcium supplementation should be used cautiously and judiciously, and achievement of recommended daily allowances of calcium from dietary food sources should be encouraged," they concluded.
The second review by David Jenkins, University of Toronto, Toronto, Ontario, Canada, and colleagues, is an update of the previous 2018 systematic review and meta-analysis of vitamin and mineral supplementation on cardiovascular disease outcomes and all-cause mortality.
In this review the researchers came to similar conclusions. In an analysis of 35 randomized, controlled trials that evaluated the harms and benefits of vitamin D, calcium, vitamin C, and multivitamins, the data "continue to show no consistent benefit for the prevention of cardiovascular disease, MI, or stroke, nor is there a benefit for all-cause mortality," wrote the authors.
"No effect was seen for the commonly used multivitamins, vitamin D, calcium, and vitamin C, and an increased risk was seen with niacin (with statin) for all-cause mortality. Conclusive evidence for the benefit of supplements across different dietary backgrounds, when the nutrient is sufficient, has not been demonstrated," they explained.
"Conclusive evidence for the benefit of any supplement across all dietary backgrounds (including deficiency and sufficiency) was not demonstrated; therefore, any benefits seen must be balanced against possible risks," Jenkins and colleagues concluded.
References:
1) Vitamin D, Calcium Supplements, and Implications for Cardiovascular Health by Michos et al, published in the Journal of the American College of Cardiology, DOI: https://www.jacc.org/doi/10.1016/j.jacc.2020.09.617
2) Supplemental Vitamins and Minerals for Cardiovascular Disease Prevention and Treatment by Jenkins et al, published in the Journal of the American College of Cardiology. DOI: https://www.jacc.org/doi/10.1016/j.jacc.2020.09.619
Source : Journal of the American College of Cardiology