WHO Issues Emergency Use Listing for Sinovac Vaccine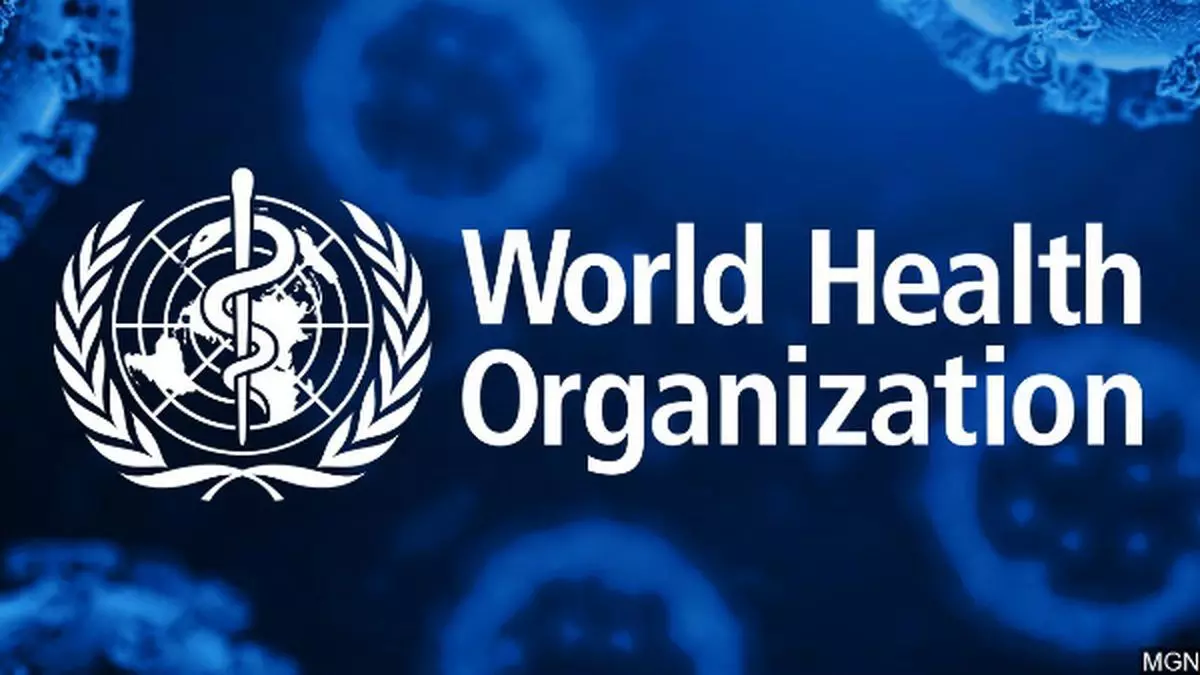 The World Health Organization (WHO) have recently validated the Sinovac-CoronaVac, a COVID-19 vaccine for emergency use and issued interim policy recommendations. They also established simplified and non-stigmatising labels for the key variants of SARS-CoV-2, using letters of the Greek alphabet.

WHO's Emergency Use Listing for Sinovac Vaccine:
WHO's Emergency Use Listing (EUL) is a prerequisite for COVAX Facility vaccine supply and international procurement. The EUL assesses the quality, safety and efficacy of COVID-19 vaccines, as well as risk management plans and programmatic suitability, such as cold chain requirements. Emergency listing paves the way for the vaccine to be used in the COVAX program and eases regulatory approval in other countries. The existing vaccines on the list include Pfizer/BioNTech, Astrazeneca-SK Bio, Serum Institute of India, Astra Zeneca EU, Janssen, Moderna and Sinopharm vaccines for emergency use.
WHO also added Sinovac-CoronaVac, COVID 19 Vaccine of China to the list on June 01, 2021. The Sinovac-CoronaVac product is an inactivated vaccine produced by the Beijing-based pharmaceutical company Sinovac. Its easy storage requirements make it very manageable and particularly suitable for low-resource settings.
Strategic Advisory Group of Experts on Immunization (SAGE) is the principal advisory group to WHO for vaccines and immunization also completed its review of the vaccine and recommended its use in adults age 18 and older with a two-dose schedule spaces 2 to 4 weeks apart. The recommendations are based on the clinical findings, which showed that the efficacy of the CoronaVac in preventing symptomatic disease is 51% among those vaccinated and it also prevented severe COVID-19 and hospitalization in 100% of the studied population.
After 75% of adults received two doses, the number of deaths from COVID-19 declined by 95%, with an 86% drop in hospitalization, according to a Sinovac press release. Also, the level of symptomatic cases fell by 80%. The company said the findings were consistent with results from phase 3 studies.
WHO's Simplified Labels on COVID Variants:
The WHO also assigned simple, easy to say and remember labels for key variants of SARS-CoV-2 on May 31, 2021. The established nomenclature systems for naming and tracking SARS-CoV-2 genetic lineages by GISAID, Nextstrain and Pango. As these scientific names can be difficult to say and recall and are prone to misreporting, people often resort to calling variants by the places where they are detected, which is stigmatizing and discriminatory.
Therefore, WHO assigned labels for those variants that are designated as Variants of Interest (VOI)or Variants of Concern (VOC) by WHO.
These labels were chosen after wide consultation and a review of many potential naming systems. WHO convened an expert group of partners from around the world to do so, including experts who are part of existing naming systems, nomenclature and virus taxonomic experts, researchers and national authorities. This expert group convened by WHO has recommended using labelled using letters of the Greek Alphabet, i.e., Alpha, Beta, Gamma, which will be easier and more practical to discussed by non-scientific audiences.
However, WHO noted that the existing scientific names (e.g. those assigned by GISAID, Nextstrain and Pango) will remain in use by scientists and scientific research.
Labels for Variant of Interest:
The label for the B117 variant first detected in the United Kingdom is Alpha, and the B1351 variant first found in South Africa is labelled as Beta. The P1 variant first identified in Brazil is named Gamma, and the B1617.2 variant first seen in India is labelled Delta.
Labels for Variant of Concern:
◊ B1.427/B1.429 variant of United States of America - Epsilon,
◊ P2 variant of Brazil - Zeta,
◊ B1.525 from multiple countries - Eta,
◊ P3 of Philippines - Theta,
◊ B1.526 variant of United States of America - Lota and
◊ B.1.617.1 variant of India - Kappa.
Regarding the new variant in Vietnam which is a combination of Delta and Alpha variants, Maria Van Kerkhove, PhD, the WHO's technical lead for COVID-19, said that the virus is Delta with one additional deletion in the spike protein and that divergence is to be expected.
In a WHO Briefing on June 01, 2021, the head of the WHO and top global financial organizations called for $50 billion in investments to speed the end of the pandemic and get the world on track toward economic recovery. The group also includes the International Monetary Fund (IMF), the World Bank, and the World Trade Organization.
"By now it has become abundantly clear there will be no broad-based recovery without an end to the health crisis. Access to vaccination is key to both," the leaders said in a statement. They estimate that the investment will generate $9 trillion in economic returns by 2025.
For further information
Press release on Sinovac Vaccine
Press release on Nomenclature
Article Source :
WHO press release