Covid-19 related death rates escalating in India and even Non-Covid-19 deaths may surge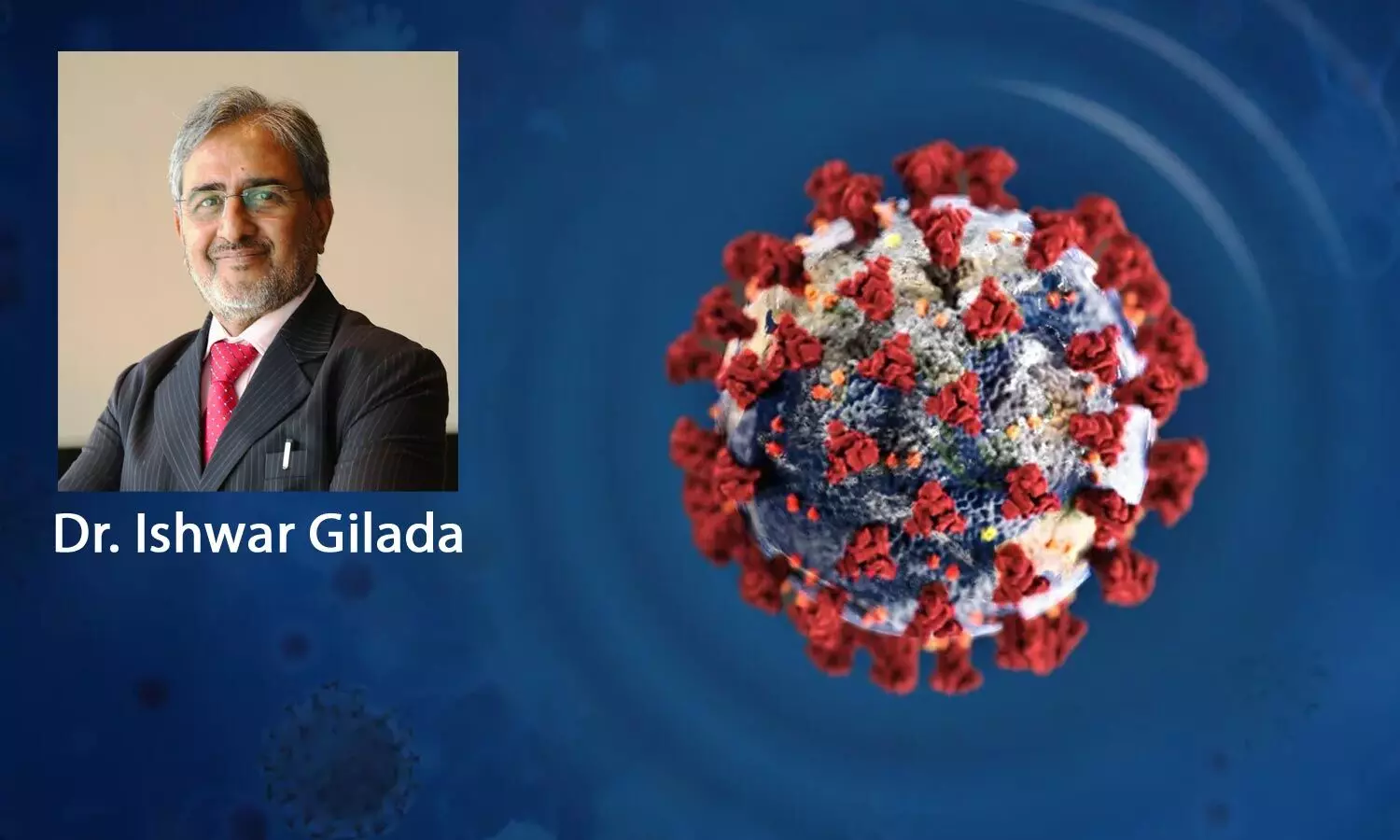 The most significant thing India has done is a relatively quicker 21-day nation-wide lock-down. That could help us stem the epidemic, reducing both morbidity and mortality related to Covid-19. Though deaths among the recorded cases in India is 3.3% as against 6% globally, but it may change drastically in the future looking at the current trend. India recorded its first Covid-19 death only on 12th March. Deaths started peaking since 31st March and now there are average 20 deaths daily, with 32 and 33 deaths on 8th and 9th April respectively.
Graph credit: https://www.worldometers.info/coronavirus/country/india/

It is important to understand that, the deaths happening today are from those who were infected 14 days back (WHO) 1, means on 27th March when total diagnosed Covid-19 cases were just 794. This can be the least being at a 7-day lag if the medical treatment facilities are compromised 2, – that means on 3rd April, when the diagnosed Covid-19 cases were 2781 and in that sense the death rate gets much higher 249 out of 794 = 31% or 249 out of 2781 = 9%. So calculated death rate comes to somewhere between 9 to 31%.
We can also put a correction factor in calculating Case Fatality Rates (CFR) or death rate. As on 27th March there were only cumulative 20 deaths and as on 3rd April, there were cumulative 86 deaths; which may have occurred from among those Covd-19 patients that were detected one or two weeks prior to that. If we deduct these numbers respectively from total of 249 deaths till 10th April, that results in to 229 (249-20) deaths occurring from the Covid-19 patients as on 27th March or 163 (249-86) deaths as on 3rd April. The respective death rates then is either 29% with 14-day lag or 6% with 7-day lag.
The other most important issue is inadequate Covid-19 testing. Despite the WHO's mandate of test-test and test as the most important strategy to prevent the Coronavirus infection in the community, India has done a precious little. Till April 10th, India has tested only a total of 1,61,330 samples from 1,47,034 individuals for Coronavirus infection 3, way lower than most countries globally, but the capacity is getting enhanced. Major impediments faced by eligible people to get tests being done are – either facing inconvenience getting the tests at public laboratories/centres those offering tests free of charge or cost of Rs.4500/- at private laboratories. Now after yesterday's direction by the Supreme Court of India on a Public Interest Litigation (PIL), the Covid-19 testing will be free of charge to the patients whether they go to public or private labs. 4 However, the mechanism will have to be worked out on reimbursement of Covid-19 testing cost to the private laboratories by the Government. We are eagerly waiting for the rollout of Rapid Antibody Tests; which is stuck despite its approval by the ICMR last week.
Our official webpage https://www.mygov.in/Covid-19 is updated on daily basis, with often a day's lag-time. Another India-specific website that seems to be more updated is https://www.covid19india.org/ and matches that with worldometers. In India-specific information, there is no division on number of critical or serious Covid-19 patients for India and this a serious lapse in reporting.

| | | | | | |
| --- | --- | --- | --- | --- | --- |
| | Global Active Cases = 1219967 | | Global Closed Cases = 479868 | | Total cases |
| | Mild Cases | Critical cases | Recovered | Deaths | |
| Global | 1170136 (96%) | 49831 (4%) | 376184 (79%) | 102684 (21%) | 1698835 |
| India | 6577 | ?? | 774 (76%) | 249 (24%) | 7600 |
| India | 6565 | ?? | 642 (73%) | 239 (27%) | 7446 |
As on midnight of 10th April, 2020 *https://www.mygov.in/Covid-19

General medicine supply was a serious challenge that we still face due to breach in supply-chain mechanism at different stages, though the same is getting toned up day by day. Primary medical care is totally at bay, whereas secondary and tertiary medical care is severely compromised.
In Italy, statistical analysis was done to see the impact of Covid-19 on other medical care. One can conjure with the notion that because the health system is operating at full capacity it may mistakenly record deaths that are outlying in nature, for instance heart attacks, or car accidents – incidents that do not receive timely attention and deaths occur because of the delays in an over-stretched health system. 6 Sizeable indirect deaths had happened in Italy. We must learn from the lessons of Italy and we must make efforts to avert deaths among non-Covid 19 patients, as the care for other critical cases is already severely compromised and may worsen further. Hospital bed occupancies and especially that of ICUs are drastically low due to several reasons – like
a) Hospitals in government as well as private sectors have been directed to minimize their bed occupancy and keep ICU beds and ventilators free for possible inflow of Covid-19 patients
b) Effect of lock-down that results in restricted mobility of patients seeking emergency healthcare
c) Healthcare staff issues, as they can not commute and practicing social-distancing
d) Closure-orders by authorities to lock-down hospitals on detection of even a single healthcare staff with Covid-19 infection.
The indirect deaths, especially of non-Covid-19 patients will surface only after few months to a year. We should make a proactive planning to avert that crisis. Let Covid-19 not be blamed in the history for manifold deaths in non-Covid-19 patients.
Dr. Ishwar Gilada, is Consultant in HIV and Infectious Diseases, Unison Medicare & Research Centre, President AIDS Society of India and Governing Council Member, International AIDS Society
1. https://www.thelancet.com/journals/laninf/article/PIIS1473-3099(20)30195-X/fulltext
2. https://medicaldialogues.in/editorial/blog-covid-19-results-in-much-higher-mortality-than- currently-estimated-dr-ishwar-gilada-64661
3. https://icmr.nic.in/content/covid-19
4. https://www.livelaw.in/top-stories/sc-directs-private-laboratories-to-conduct-covid-19-test- free-of-cost-154975
5. https://www.mygov.in/Covid-19
6. https://www.forbes.com/sites/lbsbusinessstrategyreview/2020/04/06/how-many-people-have-really-died-from-covid-19/#6d1b7e367f7b
7. All numbers in tables accessed from https://www.worldometers.info/coronavirus