Meerut Doctors Seek Mass Leave In Protest after Intern Dies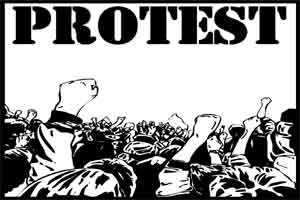 MEERUT: 
The protesting junior doctors at the medical college applied for a mass leave and a senior doctor resigned in the wake of the death of an intern allegedly due to medical negligence.
Junior doctor Sanjeet, 32, worked as an intern at the Lala Lajpat Rai Memorial Medical College and was admitted to the emergency ward of its hospital where he died late Friday night following severe stomach ache.
Sanjeet was having stomach ache for the past few days following which he underwent an x-ray examination. He yesterday went to the gastronomy department of the college for consultation, one of his colleagues said.
However, after one hour he was asked to go to another department where the senior doctor a took long time before examining him and left him saying it was minor pain, the colleague alleged.


Later, he was taken to the emergency ward where he died after one hour.

Agitated over his death, the junior doctors created a ruckus inside the college premises and reportedly exchanged blows with senior doctors following which police was called.

College Principal Dr KK Gupta said he has written to district authorities for a magisterial inquiry.

He said Dr Tungveer Singh Arya, the head of the medicine department, who has been accused of "negligence", has resigned following the incident.