Meet mChemist.com- India's First True Online Pharmacy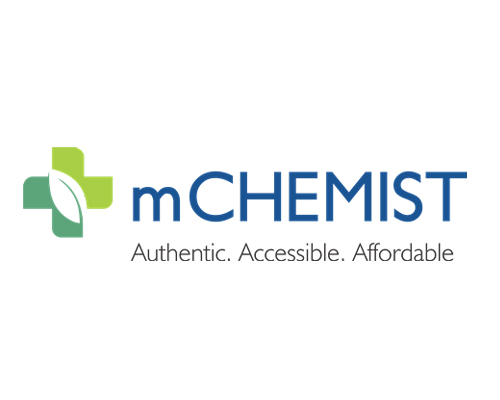 This is a society dominated e-commerce. We purchase most of the our necessities ( for that matter even our luxuries) online, whether its our clothes, shoes, electronic items, jewellery....and the list goes on.  Even food can be bought online now. Unfortunately, when it comes to medicines, an essential basic requirement for life, we still get up, carry our prescription and move from chemist to chemist in search of medicines.  But no longer!

mChemist Global Pvt. Ltd. a collaboration of some of the seasoned players of the health and pharma industry has taken the initiative to launch India's First True Online Pharmacy, mChemist.com. Their aim is to middle age and elderly patients with a  'mail order service' for chronic medicines. Patients, payers and providers all prefer a home delivery of chronic medicines because it is convenient, economical and, most of all, helps ensure compliance with the prescribed drug regimen by making authentic medicines available at the right time. Inspired by the successful mail order services witnessed in the United States mChemist seeks to replicate home delivery of chronic medicines in India via its Online Pharmacy, mChemist.com. It offers a complete range of pharmaceutical products and health supplements online, several of them on an exclusive basis. mChemist guarantees health care products, that are authentic, affordable and convenient to purchase,  to patients all over India. mChemist is a web portal, as well as an Android App, which is available for download at Google Play Store.

While OTC  medicines, ,Herbal products, Orthopaedic aids, Vitamin supplements, Alternative medicines, Devices etc can be purchased directly from the website, Prescription medicines will require patients to upload their valid prescriptions. Backed by a manpower of  dedicated pharmacists who read, transcribe and parse the uploaded prescriptions in real time, the portal also offers good discounts on medicines. Moreover, mChemist  also provides dosage reminders, refill reminders, free diet counselling and a novel system to archive and retrieve patient's prescription history.

Explaining the venture, founder Rajiv Gulati said  "This is a much needed solution for all the senior citizens and other consumers. Patients can now order medicines online, instead of hopping from one store to another in search of prescribed medicine and health products to overcome issues of non-availability, lack of authenticity, and high prices. With our cutting-edge technology catalysed solution, mchemist.com will enable patients to take care of their long-term medicine requirements and their overall healthcare better."

The founders of the webiste/app include  Former President of Global Pharmaceutical Business of Ranbaxy, Rajiv Ranjan, previously a Corporate Advisor with Apollo Hospitals and ex Director CVS-Caremark, USA, Gurvinder Pal Singh Baxi, well known Pharma supply chain entrepreneur and Navinder Singh Sethi, ex-Associate Director of Eli Lilly and Company.