Meet Navia Life Care- Developing Custom Apps for Doctors, Clinics, Hospitals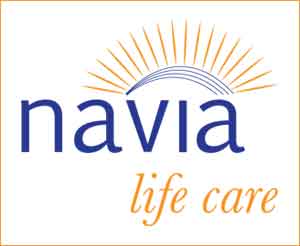 Get a customized application for your clinics, diagnostic centres and hospitals. Doctors can now easily get in touch with their patients with the convenient, caring, reasonable and customized app developed by Navia Life care.
With increasing use of technology in daily life, IT has become perhaps the most integral part of healthcare infrastructure. Whether it is large corporate hospitals or stand alone clinics- all are now dependent on IT to run their functions easily and effectively. Not only this, with changing times, a good IT infrastructure has become the key distinguishing feature for a successful practice, by making work easier for doctors and allowing them to focus on the important aspect of running a healthcare delivery centre- clinical practice.
To make patient care more effective and management of centres more easy, Navia Life Care provides customized patient-facing mobile applications for doctors, clinics and hospitals, developing them to cater to specific needs of individual centres.
Through these applications, doctors can easily monitor the progress of their patients, create and generate prescriptions including medications, investigations, and follow-ups with the benefit of loading the prescription to the patient app automatically. Additionally, it allows doctors to view vital patient parameter data, diagnostic reports and any other information being logged by the patient. It also allows doctors to communicate with the patient much easily by sending messages or broadcasts directly to the patient app. The app also provides the core benefit of storing the electronic medical record of the patient.
With the use of this app, patients can easily manage and track their prescribed treatments more effectively with medication reminders and follow-up reminders. It helps patients to store their medical reports and to log of body vitals and side effects.
Some of the features available in the application include doctor's profile, patient profile, patient treatments, prescription generation, messaging, additional services like booking diagnostic tests and buying medicines, appointment booking and health content and therapy-specific tips.
Happy customers of Navia Life Care include Radix Hospital, with its benefits of E-prescriptions, digital treatments, electronic health records, booking and managing appointments and for better communication between patients and provider. Another centre, Delhi Pain Management Centre (DPMC), a chain of 6 clinics which uses Navia's app to provide specific video-based rehab programs directed at patients, multi-product communication to patients and ensure better management of patient records.
"I treat lots of patients who is suffering from various stages of breast cancer and in some of my patients prolonged medicines are required for upto 5 to 10 years and is very important to them to stick to a normal treatment schedule as it can have a bearing on their outcomes as well. I have seen lots of people missing their dosage on a regular basis and landing up in trouble because of that. So, I feel that the product which Navia Life Care has developed which helps in monitoring the treatment adherence is a really useful tool for doctors like us," Dr Rohan Khandelwal, while talking about Navia's apps.
Developers at Navia pride themselves in providing reasonable solutions to their customers that fit their pockets, "We at Navia, believe in providing budget friendly solutions to our customers. Since we are developing solutions particularly for healthcare deliveries, compared to all other app providers in the market, our solutions are not just better in quality, but also reasonable."
Navia charges its enterprise customers through a yearly subscription model. The average cost per app then changes depending on the scale and size of customers and the customization required.
To check out more details about the Navia apps and to request for a Demo, Click on the following link
https://medicaldialogues.in/navia/
Background of Navia Life Care
Navia Life Care was founded in 2015 by Kunal Kishore Dhawan,Gaurav Gupta and Shourjo Banerjee with the aim to provide simple tools enabling better management of a person's health in the most convenient way. Delhi-based Navia Life Care is a health technology company that builds customized mobile solutions that help in improving patient health outcomes through increased patient compliance, monitoring, and engagement. The startup currently has a team of nine members. It has a treatment management and adherence tracking platform, aimed at increasing compliance among patients. With its templates, users can enter their treatment details and add medication entry fields for each drug in their treatment regime.
In April Navia has raised an undisclosed amount of angel funding from Benori Ventures LLP, which is led by former Evalueserve chief operating officer Ashish Gupta which was used for technology and business development.
You can request a Demo by clicking on the following link
https://medicaldialogues.in/navia/