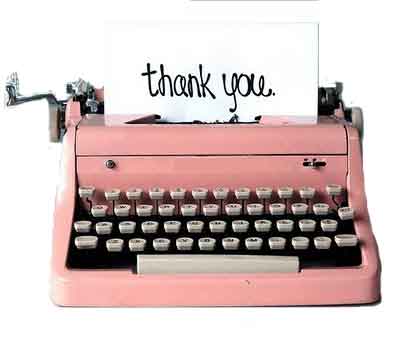 Medical Dialogues, pioneer in Medical Journalism in India, has reached an invaluable milestone of 4 lakh monthly readership, making it the most widely read healthcare dedicated newsportal in the country .
Speaking on the achievement, Dr Prem Aggarwal, Cardiologist and founding member of Medical Dialogues said," Since its launch, Medical Dialogues has been receiving tremendous love and appreciation from the medical fraternity. We have been experiencing exponential growth everyday in terms of our readership, and its only because of the faith that doctors and allied medical practitioners have placed in us and our content."
Meghna A Singhania, Editor In chief, Medical Dialogues added, " Medical Journalism is a concept extremely new to India. We are extremely excited to be  largest healthcare newsportal of the country and indeed take pride in providing, regular, timely and balanced news to our readers, and it is because of these qualities that we have been registered with Google News as a newspaper.  We hope medical practitioners would continue to place their faith in our content and brace us with regular readership, as they have done in the past."
Dr Kamal Kant Kohli, CEO, Medical Dialogues said," Within two years of its inception, Medical Dialogues has emerged as a first point of contact for all news related to healthcare in the country. I congratulate the team in making strides towards our vision of being integral  part of  daily life of a medical practitioner, meeting their composite information needs and thank the readers for their invaluable patronage in helping Medical Dialogues becoming the largest healthcare news portal in the country."
Mr Varun Suri, Marketing Head, Medical Dialogues elaborated, "Our biggest success has been to be able to generate interest of our viewers for visiting our website again and again, which can be attributed to the specialized content and hardcore issues relating to all strata of medical professionals which Medical Dialogues takes up. Further, we have helped variety of organisation in healthcare including Pharmaceutical companies, device makers, conference organizers,medical associations as well as hospitals and specialty organisations to disseminate their news and information to healthcare professionals. I thank all our subscribers for their repeated encouragement, and hope they will continue to do so in future as well."
Journey of Medical Dialogues
Launched on Doctors day that is 1st July, 2015, Medical Dialogues began its journey with a goal to become the one-stop platform catering to all the news needs of the medical professionals to be adequately updated about the happenings of healthcare. Unlike the US which has Medscape, or UK which has Pulse, there was no systematic platform in India that would cater to all the news needs specific to medical professionals. In just over two years Medical Dialogues has risen from a readership of 500 in July 2015 to  crossing 4 lakh in July 2017
Expansion
With the Specific news needs of medical practitioners at different stages of their lives, in 2016, Medical Dialogues decided to expand its arms to address the specific needs. Thus were born the subsections of Medical Dialogues.
Speciality Medical Dialogues– Providing Speciality wise updates on latest Journal Researches, Clinical Trials, Practice guidelines, unique cases as well as landmark surgeries
Business Medical Dialogues– Providing timely updates on  pharmaceuticals, medical devices, policies, medical and health ventures, mergers and acquisitions,key movements and latest funding in healthcare
Education Medical Dialogues– Catering to the news needs of Medical Students and PG aspirants, Education Medical Dialogues provides updated information on medical colleges, universities, exams and results, policies as well as campus news. Moreover, with a single click, one can get all news about Medical Council of India as well as National Board of Examinations
MedicalJob.in
Backed with the strength of Medical Dialogues, Medicaljob.in, launched in late 2016, plays the most important role of recruitment in healthcare, connecting hospitals, diagnostics and other centres to doctors, administrators and other healthcare professionals across the country.
To find jobs in healthcare, check out medicaljob.in
To send news release to Medical Dialogues, just drop an email to info@medicaldialogues.in
For advertisement queries, send an email advertise@medicaldialogues.in
1 comment(s) on Milestone: Medical Dialogues celebrates 4 lakh Monthly readership