MIM corporator alleges bogus patients at civic hospital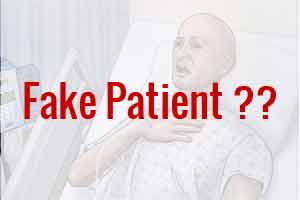 Pune: Pune Municipal Corporations health department has issued show-cause notices to the civic-run Rajiv Gandhi Hospital in Yerawada and the D Y Patil Dental School after a corporator claimed that over 150 bogus patients, who were perfectly healthy, were admitted in the hospital by the the dental college.
The show-cause notice was issued to the dental college and the hospital after Ashwini Landage, AIMIM corporator from Yerawada, claimed that she spotted over "150 bogus patients" admitted to the PMC-run hospital.
"During my regular visit to the hospital, I saw a large number of patients on the third and fourth floors, which were generally underused, and when I inquired about why there were so many patients and their medical details, the administration failed to provide the same.
"We then spoke to some patients and found that they had no ailments and some of the patients told us that they were workers of the institute," said Landage.
When contacted, an assistant medical officer of the PMCs health department, Dr Anjali Sabane said show-cause notices have been issued to the hospital and the D Y Patil Dental School.
The PMC has sought a clarification from the dental college why it was using the hospitals facility before an agreement process with the corporation was completed.
Dr Rahul Gethe, Director at Ajeenkya D Y Patil University, said no workers from the dental college were admitted to the hospital, and refuted the claims of "bogus" patients. He also said that the institute has appointed a three-member committee to probe the matter.
"We have already signed an agreement with the PMC and as per the agreement, our dental school uses the hospital facility," he said.
As per the agreement, D Y Patil Dental School is to run various departments in the hospital.