MKCG Medical College and Hospital Odisha allegedly built on encroached land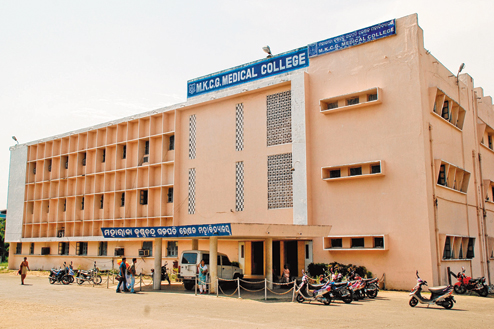 It has been alleged by the Mahasangha that the referral Medical College and Hospital campus of South Odisha is built on encroached land. This allegation is based on the evidence as the authorities at the medical collage have not been to produce required document by the Bhitamati O' Bastibasinda Surakshya Mahasangha.
If these allegations are proved to be true than Maharaja Krushna Chandra Gajapati i.e. MKCG Medical College and Hospital building is standing on an encroached land.
The matter was highlighted by the Mahasangha after a reported case of houses of 33 families belonging to poor class (some scheduled caste) was demolished inside the campus. The houses were demonlished on the disputed land by the administration without any prior notice.
Sajid Hussain, president of the Mahasangha implied that the action by the administration has allegedly violated the rules. Also, the eviction was unwarranted as these poor families have nowhere to go now.
As reported by
merinews.com
, as per the information provided by the Mahasangha, the government had acquired 70.93 acres of land through Revenue Department's notification dated 05-01-1961 from as many as 222 land owners of Goilundi village in Berhampur city for the Medical College and Hospital named after Maharaja Krushna Chandra Gajapati.
But as per the information sought through the Right To Information Act, actual measurement of the land acquired is about 67 acres in total. There is a difference between total land as per the notification and physical acquisition.
Another astonishing fact is that the MKCG Medical College and Hospital has Record of Rights on land covering around 167.200 acres.
Aam Aadmi Party leader Prabhat Kumar Mohanty had sought detail information and documents regarding the total land, documents supporting the record of rights and the notification as total land now covers around 167.200 acres despite the 1961's notification for the land acquisition was 70.93 acres.
However, the Medical College Hospital authority did not provide the information sought on the ground that the data was not available with them mentioning "it may not be possible to provide all the datas required."