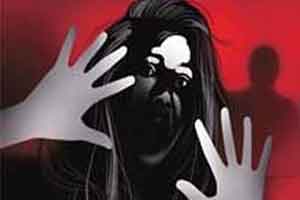 Bhopal: A case of sexual molesation and forced abortion has been registered against a doctor and a hospital owner in the Shahpura area after a 32 year old nurse filed a complaint against the doctor. Meanwhile, the complainant also alleged that his dentist wife was a part of the forced abortion of her foetus, based on which the doctor's wife also also been booked.
Both the doctors were arrested by the police recently.
The complainant in her complaint stated that she is a  32-year old nurse originally from Kerala and has been residing in Bhopal for seven years. She lived at Kolar and worked as a nurse at Lohati hospital in Shahpura. TOI reports that she alleged that Dr Lahoti, the director of the hospital, began raping her four months back and threatened her to kill her if she told about it to anyone
She further alleged the doctor for raping her in many occasions which led to her pregnancy. In her complaint, she added that after he came to know about it, the accused doctor to gain her confidence told her that he had divorced his wife and married her at Arya Samaj Mandir adding that she had photographs and videos to prove the same.
After the marriage, the victim came to know that the doctor lied to her regarding his divorce with his first wife. In her complaint she added that the doctor and his wife began pressurizing her to go for the abortion. They took her to the hospital in Kolar which refused to entertain them. Later on, they forced her to consume tablets to abort the foetus.
The victim reported the matter to police. Acting on the complaint, the police registered a case against the doctor couple on charges of rape and forced abortion and arrested them reports TOI.
2 comment(s) on Molestation and forced abortion: Bhopal Doctor Couple arrested based on nurse complaint