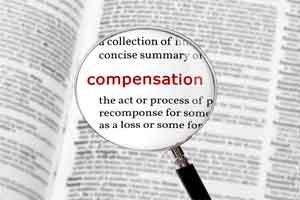 BENGALURU: Srinagar residents Dr S Shobha and her daughter Dr S J Rajalakshmi have approached the Karnataka high court seeking compensation of Rs 15 lakh from Air India and a private travel agent on account of the claim that the two could not practice medicine for six months due to the elder woman's hospitalisation, after a messed up European tour
TOI reports that the doctors have accused Ezi Drive Tours & Travel and Air India of poor service. In their petition they stated they the two were travelling to London via an air India flight. Dr Rajalakshmi, who is physically challenged, claimed that on July 18, 2016 her wheelchair which was checked in at the Bengaluru airport did not arrive at the London airport, resulting in her being deprived of the facility. Thus began a series of missed trains and flights which led to the duo not being able to visit many tourist spots in Scotland.
The duo asserted that the tour was to culminate on August 8 but they abruptly ended it as the elder woman encountered serious health problems and arrived home on July 27, 2016, the daily added.
The petitioners have also sought refund of their tour fare of Rs 5.7 lakh (exclusive of the compensation) and rearrangement of the Switzerland-leg of their European tour.
On Tuesday,  Justice Vineet Kothari directed Air India to deposit Rs 5 lakh with the court, while adjourning the hearing to April 3.
0 comment(s) on Bengaluru: Doctor duo seek Rs 15 lakh relief after a messed up Europe tour