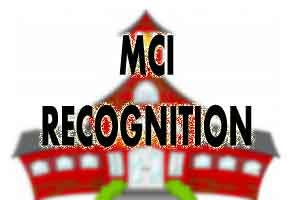 Sagar, Madhya Pradesh: Its a matter of relief for the medical students and pass-outs of Bundelkhand Medical College in Sagar, whereby MCI has finally given its recognition nod to the said college.
Trouble had been mounting since September 2015, for the medical students and specifically 54 pass-out doctors of Bundelkhand Medical College who had run out of recognition after MCI withdrew its recognition of the state-run medical college. The pass-out doctors had been running since, seeking any form of help from the State, including state council recognition that allowed them to practise and look for jobs in the state.
Read Also: 54 doctors cry foul as MCI withdraws medical college recognition
Finally, to their relief MCI has given conditional nod to Bundelkhand Medical College enabling the students to apply for job as well as higher studies. Free press Journal reported that MLA Shailenra Jain informed that health minister Narrotam Mishra has assured him that within one month the government will complete the norms set by the MCI.
0 comment(s) on MP: Bundelkhand Medical College, Sagar gets MCI nod