Madhya Pradesh: Junior Doctors Strike enters 3rd day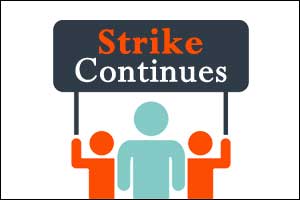 Bhopal: Medical services continued to remain paralysed across Madhya Pradesh as a strike by hundreds of junior doctors in five medical colleges in Bhopal, Indore, Gwalior, Jabalpur and Rewa entered the third day today.
Junior doctors in government-run hospitals across the state launched an indefinite strike to press for their various demands, including a hike in stipend.
Read Also: Madhya Pradesh: 1,200 junior doctors Submit Mass Resignation, FORDA comes out in support
In the meantime, five doctors each from all the five medical colleges were dismissed.
Junior Doctors' Association (JUDA) office-bearer Kripashankar Tiwari confirmed the dismissal that included him.
He said that a delegation of junior doctors is urging for a meeting with Chief Minister Shivraj Singh Chouhan.
Nonetheless, the Medical Education Department seems to be inclined to suppressing their voice.