Shame: Medical officer caught taking Rs 20,000 bribe in Indore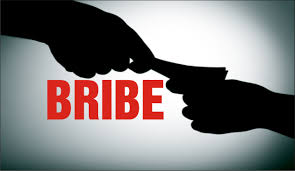 Dharampuri (Indore):  A Block Medical Officer (BMO) and his subordinate were caught red-handed while allegedly accepting a bribe of Rs 20,000 from a stationery supplier, the Lokayukta Police said.
Superintendent of Police Dilip Soni said that BMO Dr Mohan Gupta and his subordinate, malaria inspector Arvind Joshi were arrested while accepting the bribe at the Community Health Centre at Dharampuri in Indore district.
Joshi was acting as Dr Gupta's agent, the SP said.
The complainant in the case had supplied stationery worth Rs 70,000 to the Health Department and the accused had demanded a bribe to clear his bills, Soni said.
A case was registered against Dr Gupta and Joshi under the Prevention of Corruption Act, he added. Further probe is on.